Don't forget to order your 2021-2022 yearbooks!!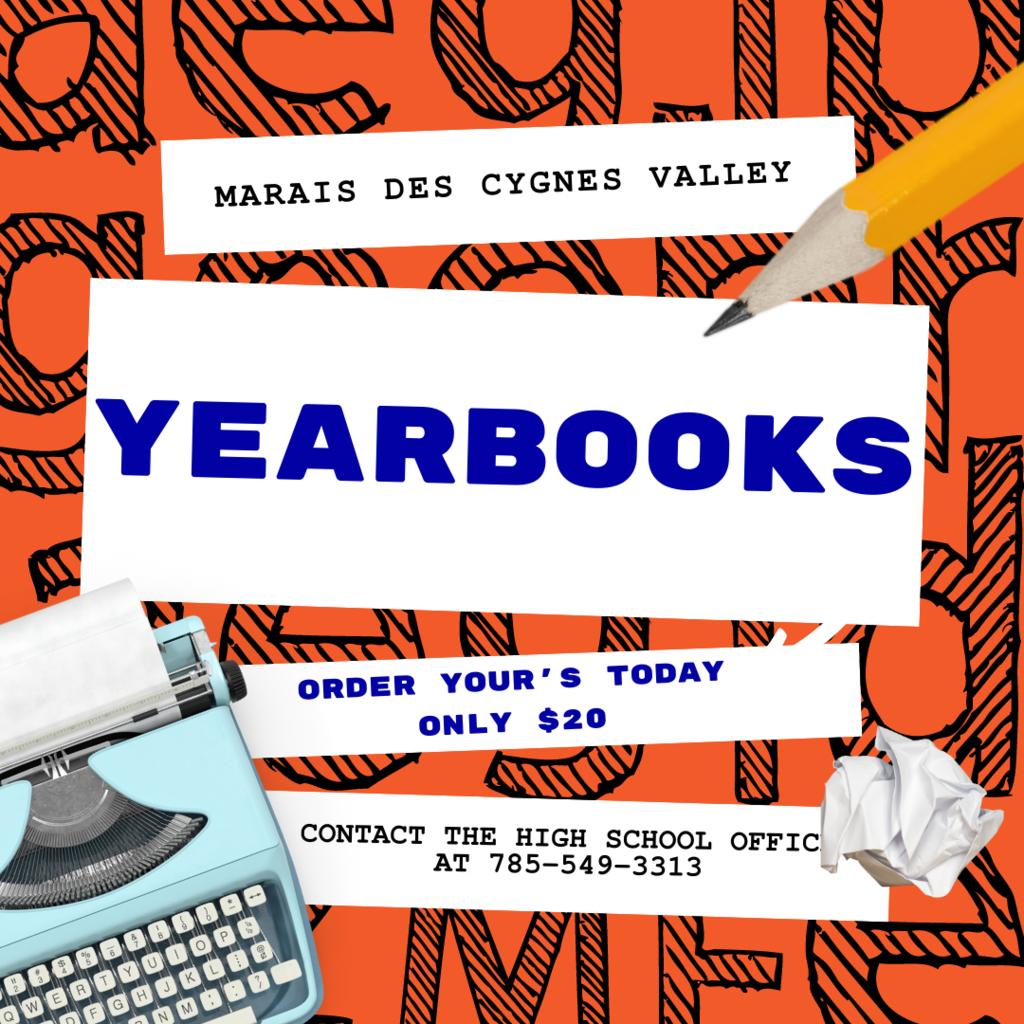 The softball games for 3/31 at Pleasant Ridge are moved to Wabaunsee at 3 PM on 3/31. The second game of the baseball double header from Tuesday vs Wabaunsee, will also be played at 3 PM in Wabaunsee. Baseball vs Pleasant Ridge has been moved to 4/13.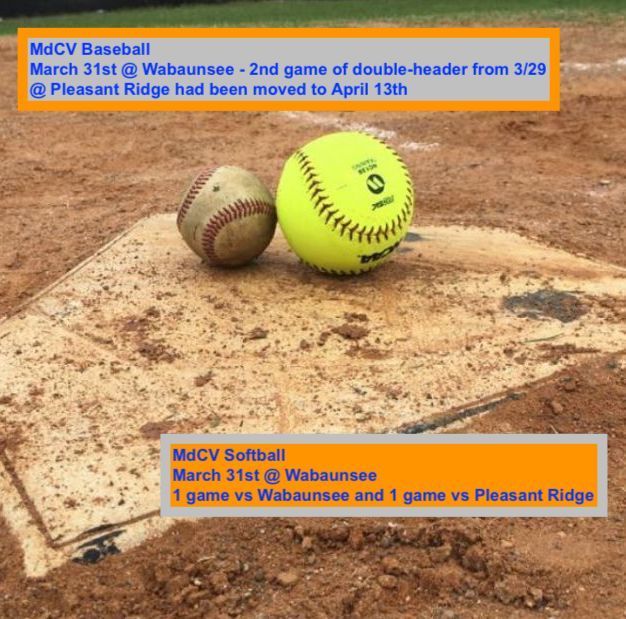 Congratulations to our softball team with their first win, 13-5, of the season against Oskaloosa.

Baseball has their home opener this afternoon. The doubleheader against the visiting Wabaunsee Chargers begins in Melvern at 4:00 PM today!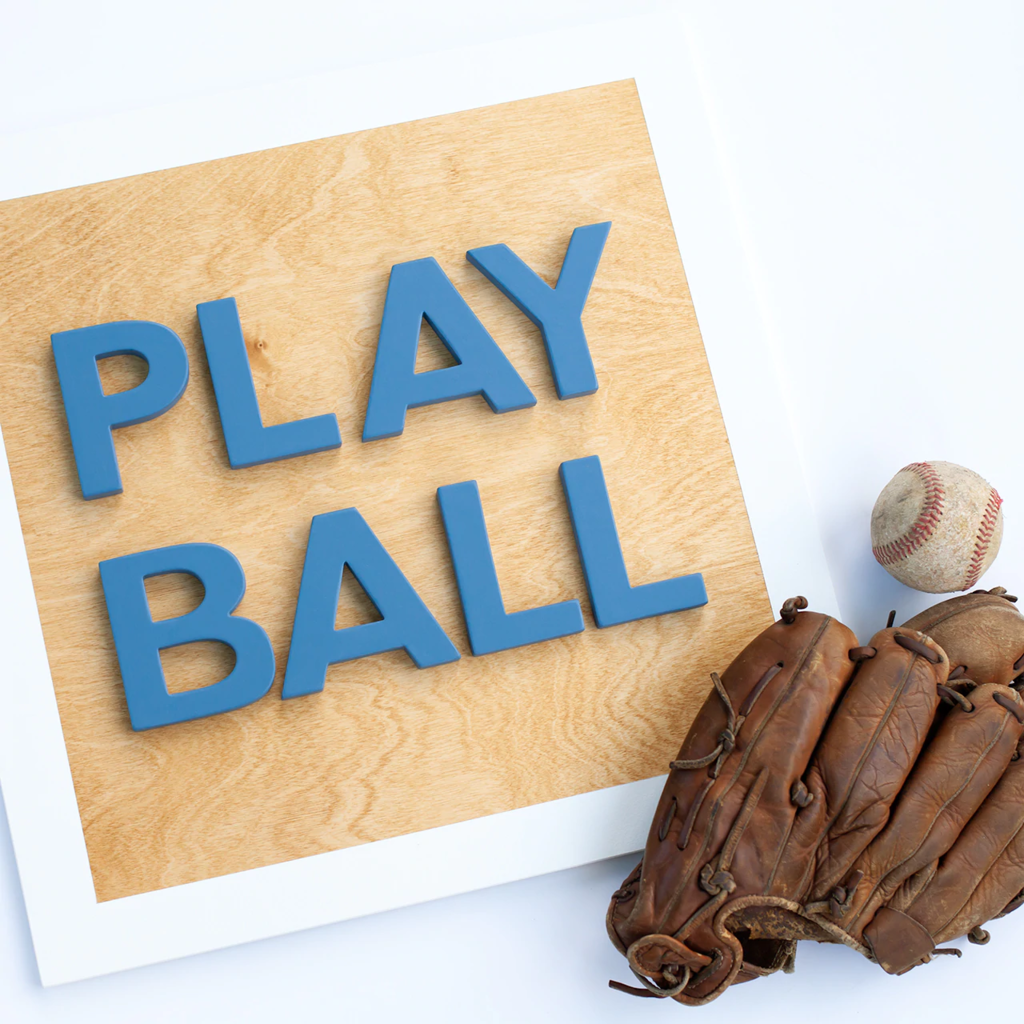 Due to the chance of inclement weather on Wednesday, Softball at Oskaloosa has been rescheduled for tomorrow Tuesday, March 28th at 4 PM in Oskaloosa.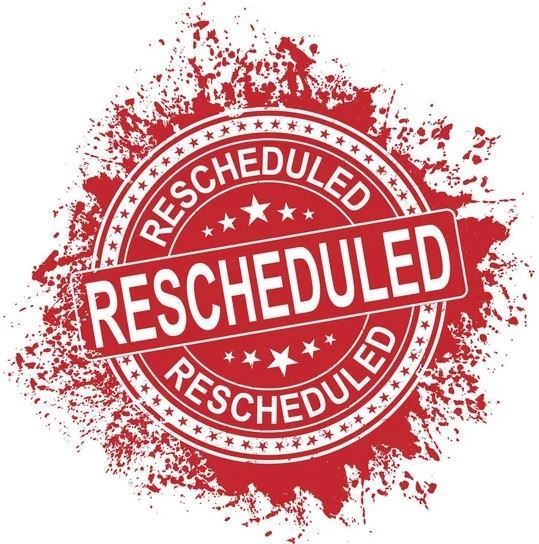 Last call to get registered for the elementary's 5K color run. It will be held April 9 at 9:00 AM. The forms can be found on our website under the elementary section. You can return them to either school but we must have them tomorrow, March 29.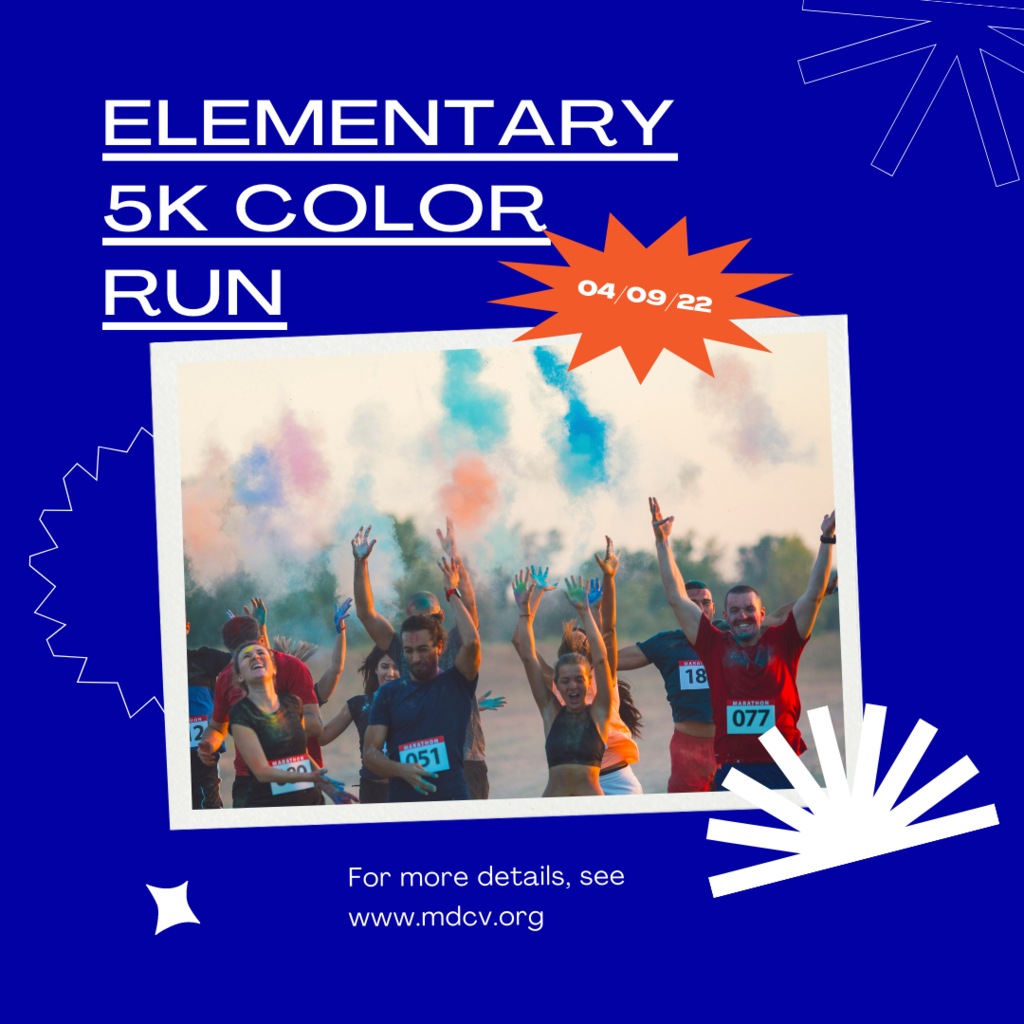 The booster club will be serving pancakes, sausage, and juice 7:30 AM - 10:30 AM, April 9. Be sure to come out and support the scholarships they provide.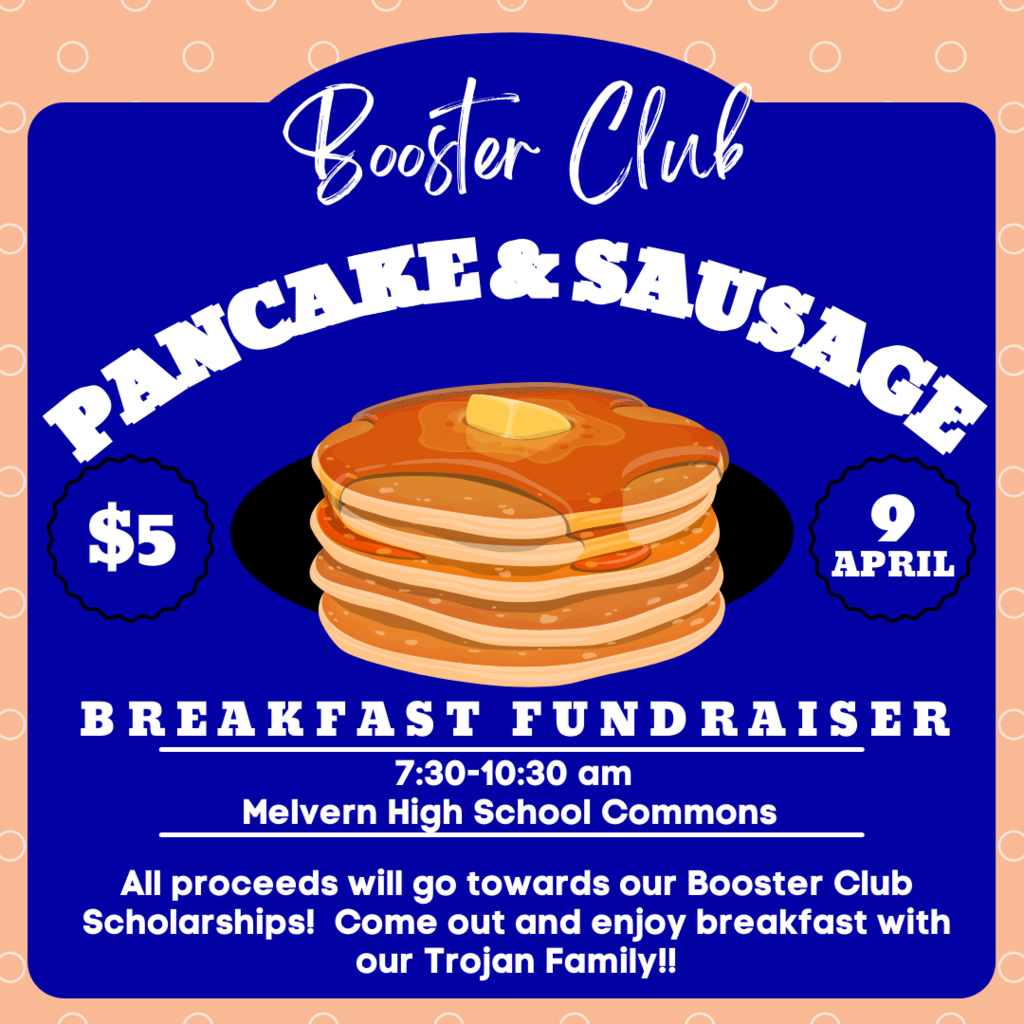 ICYMI: Tomorrow is kindergarten round-up. There is no school tomorrow for current kindergarteners. Those who will be in kindergarten and their parents will participate in roundup activities 9:00 AM - 10:00 AM.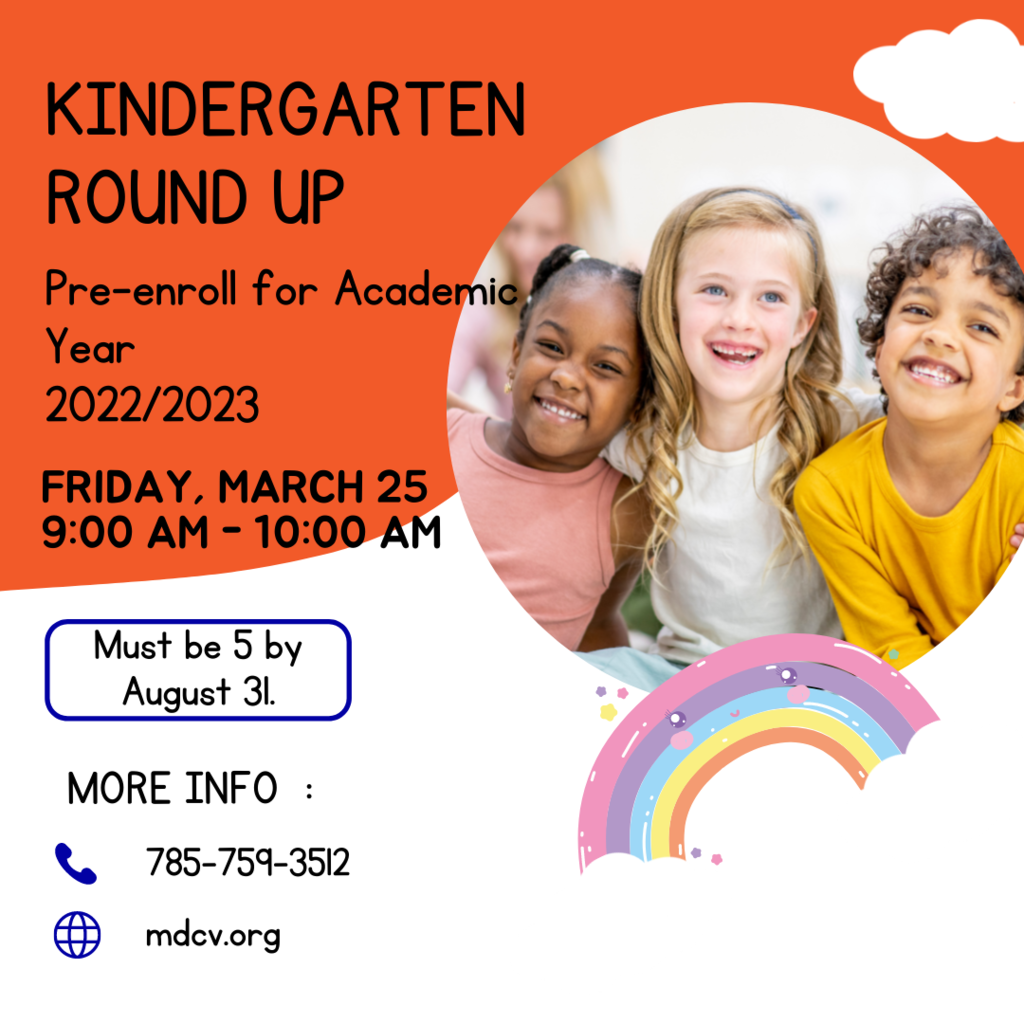 The annual elementary 5k color run is just around the corner. Sign-up forms are due Monday, March 28. You can find the form on our website under the elementary portion.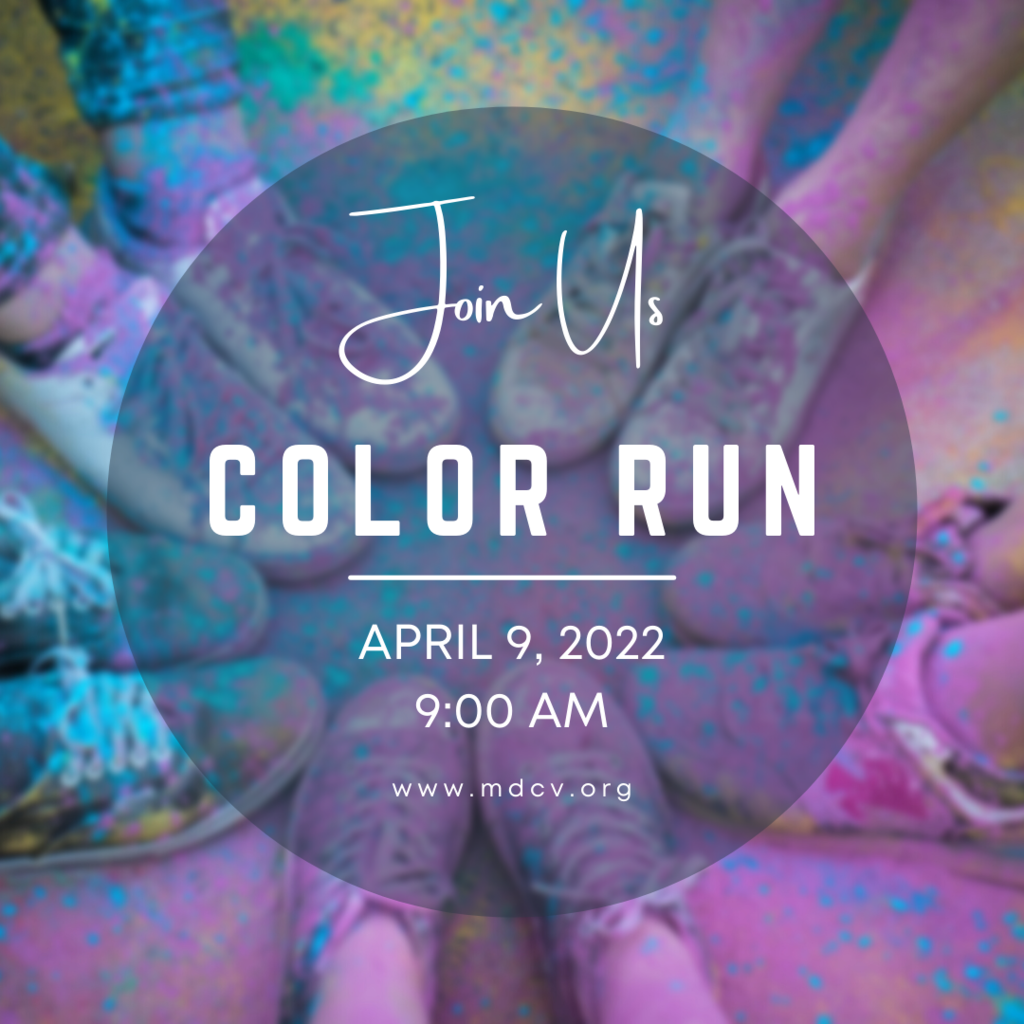 MdCV is pleased to announce that we have received a $25,000 grant to scrap and replace one of our buses. This grant was made possible from the Environmental Protection Agency's (EPA) 2021 Diesel Emissions Reduction Act (DERA) School Bus Rebates program.

KSNT's Matt Miller came and visited our 3rd graders to teach them more about severe weather. Their segment will air tonight at 5:00 PM on KSNT and at 5:30 PM on KTKA.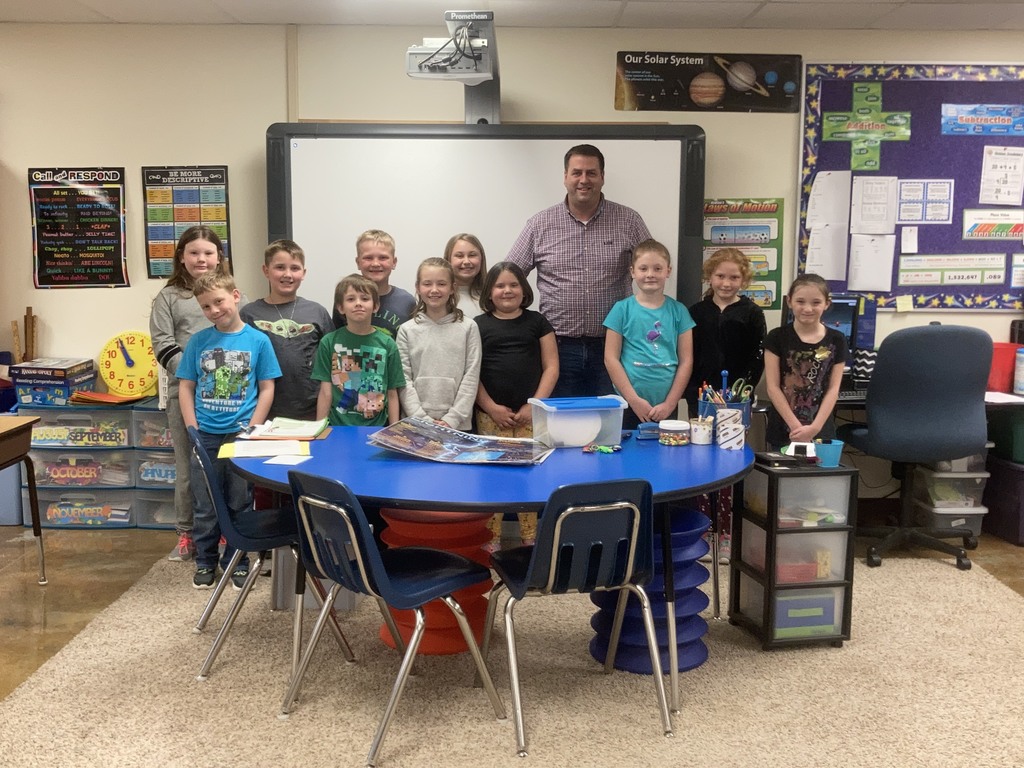 Get your Lady Trojans softball spiritwear! If you would like something, you can get a hold of Gloria Kitt 785-214-2761, Amy Lacey 785-383-2270 or Coach Bass,
jbass@usd456.org
. All checks payable to Gloria Kitt. Thank you for your support! GO TROJANS!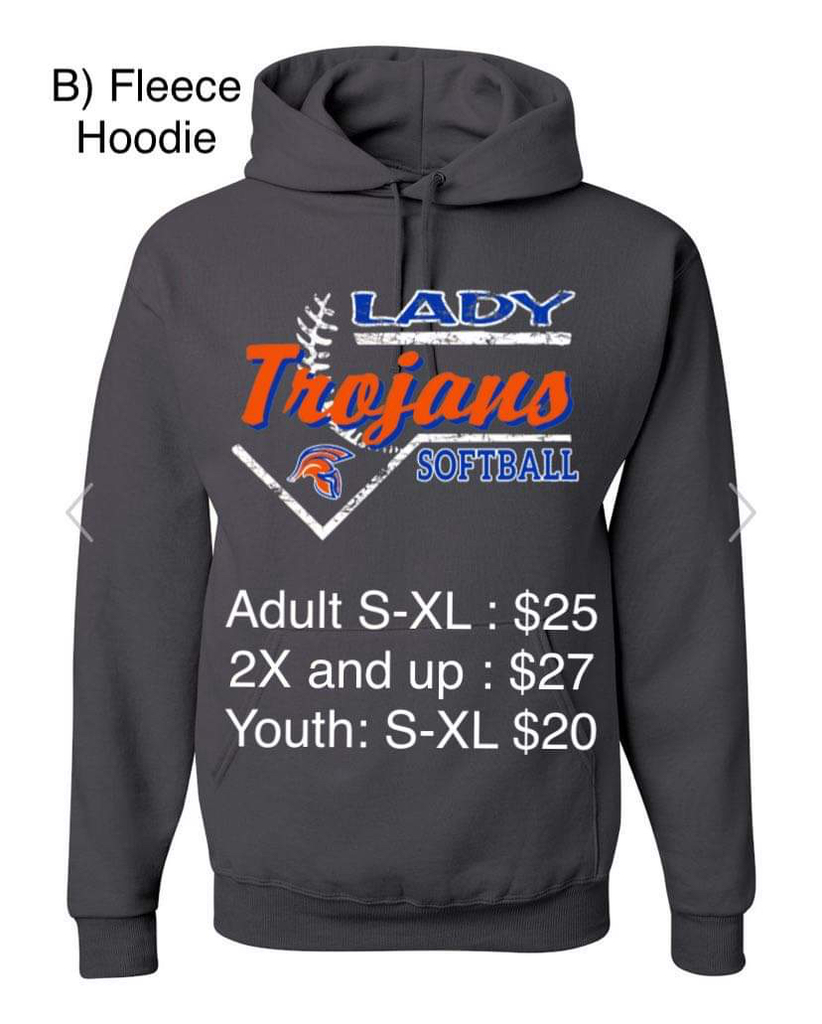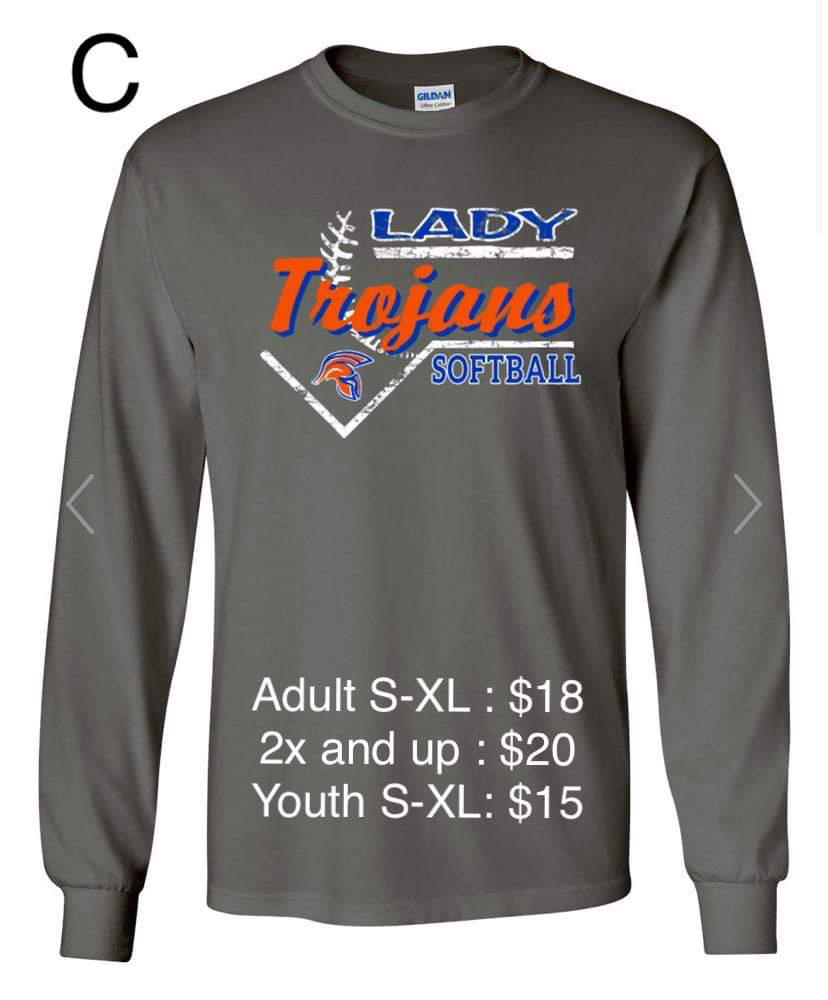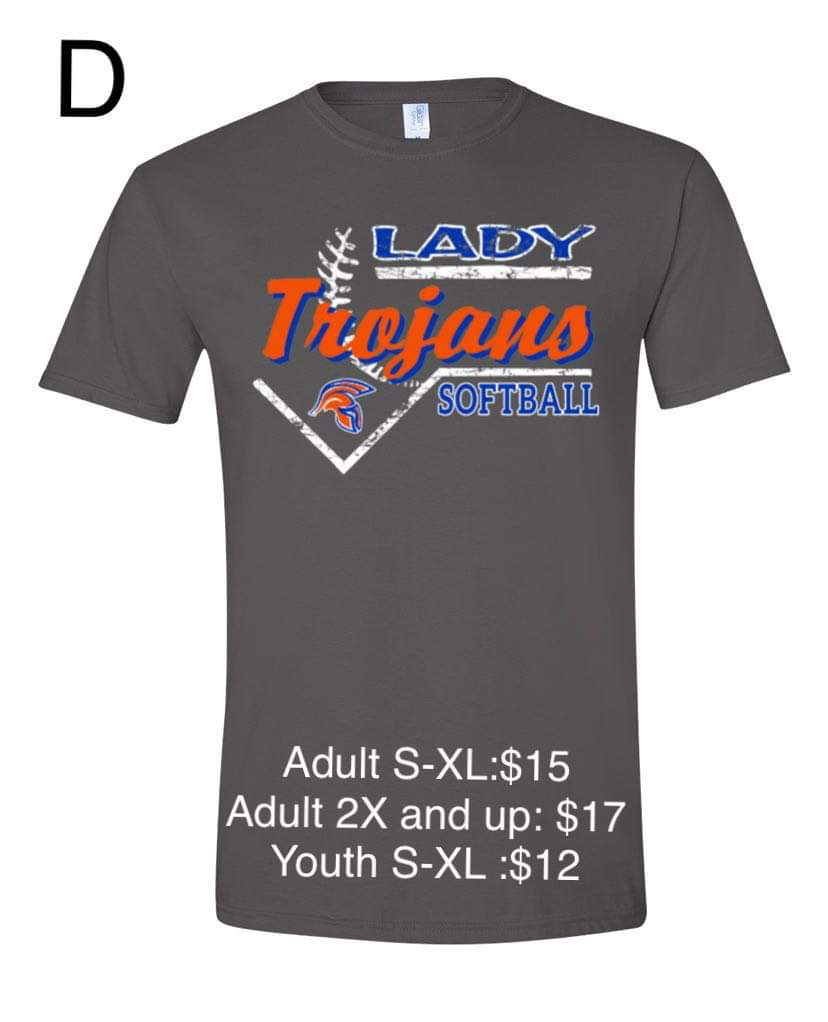 Friday is kindergarten round-up. Current kindergarten students will have the day off, students who will be kindergarten and their parents will come to school 9:00 AM - 10:00 AM. While the parents are learning all about paperwork and other exciting things students will do an activity in the kindergarten classroom.

Due to field conditions, baseball/softball games at Oskaloosa have been rescheduled. Baseball will now play on Monday, 3/28 starting at 4:30. Softball will now play on Wednesday, 3/30 starting at 5 PM.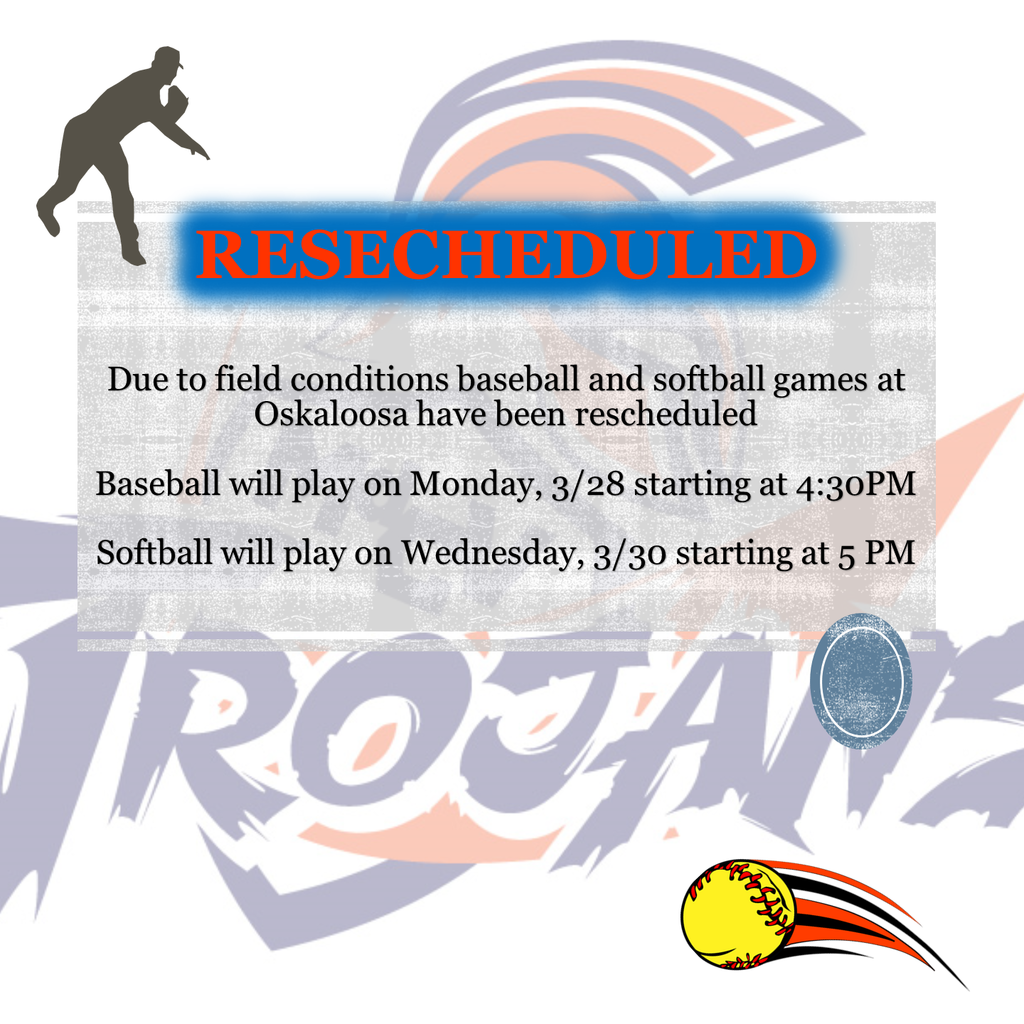 You are cordially invited to an hors d'oeuvre reception will be held at the High School commons area on March 27, 2022, 12:30 - 3:00 PM to celebrate this honor.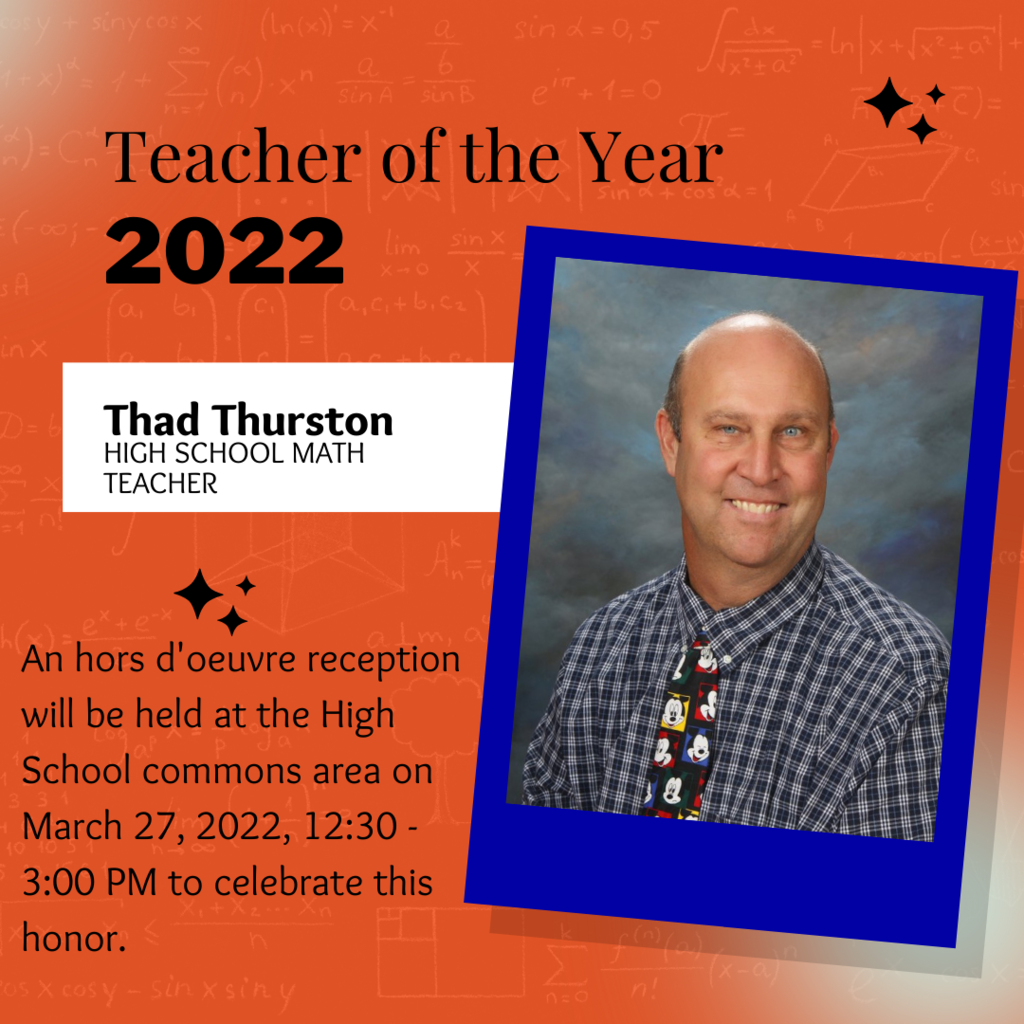 Lyon County League released names for recognition of All LCL Basketball Teams. Congratulations to Cole Lacey on being recognized for his hard work and effort this season by being voted for LCL 2nd Team! Way to go, Cole!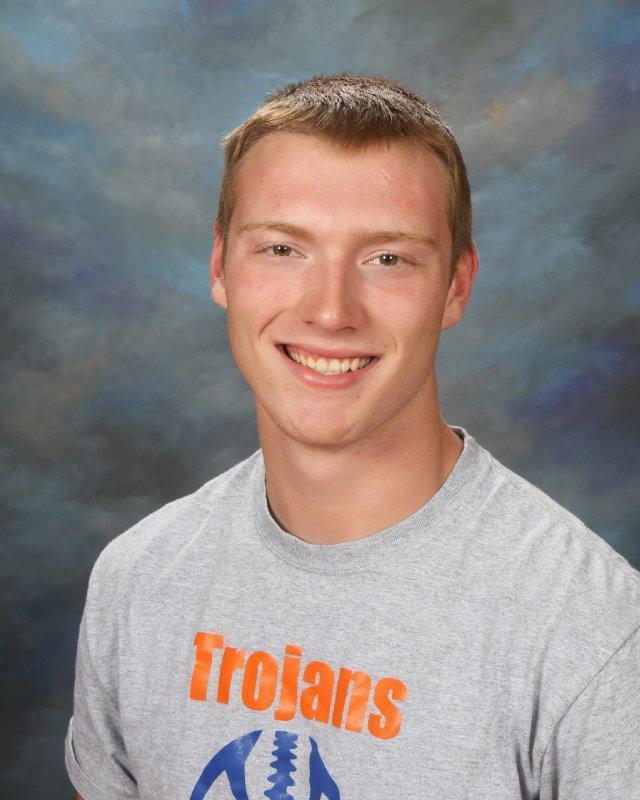 School breakfast comes to you courtesy of the caped crusaders of your district's school nutrition team. From one generation of heroes to the next. #NSBW22 #SchoolBreakfast #BreakfastHeroes

A balanced school breakfast will help you take action, take steps and take on whatever comes your way today. Take our word for it and Take Off With School Breakfast! #NSBW22 #SchoolBreakfast #BreakfastHeroes #Ready4TakeOff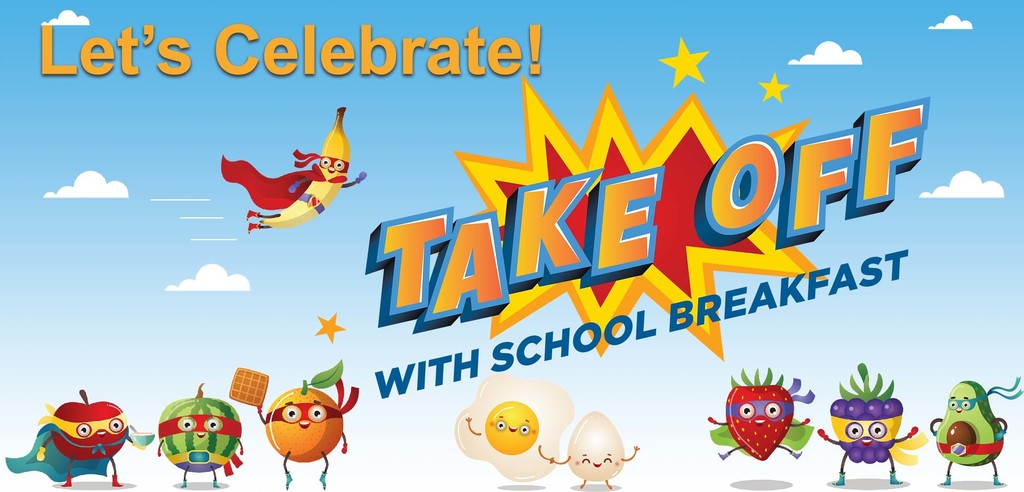 NOTIFICATION: Due to the Winter Weather Advisory forecasted for the area, school has been CANCELED for Thursday, March 10th, 2022. According to the National Weather Service, snow accumulations of 2 to 5 inches can be expected during the course of the day causing ​​hazardous road conditions and reduced visibility. Thank you for your understanding. Stay safe, stay warm, and Go Trojans!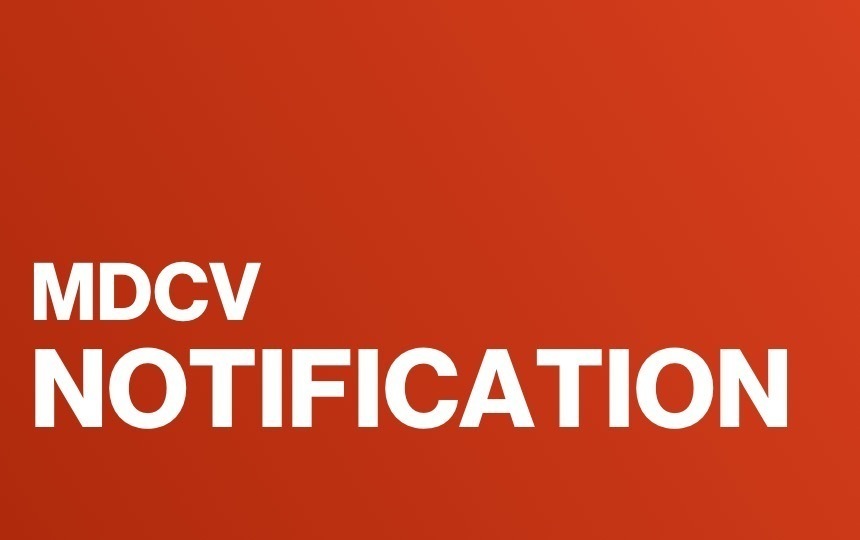 Doug Brabb with the Sons of the Revolution came out today to present the winners of the 5th grade poster contest. Meka's poster is moving on to the state contest. Congrats!