The elementary will be having spirit week next week!

High school basketball tips off tonight! Let's go Trojans!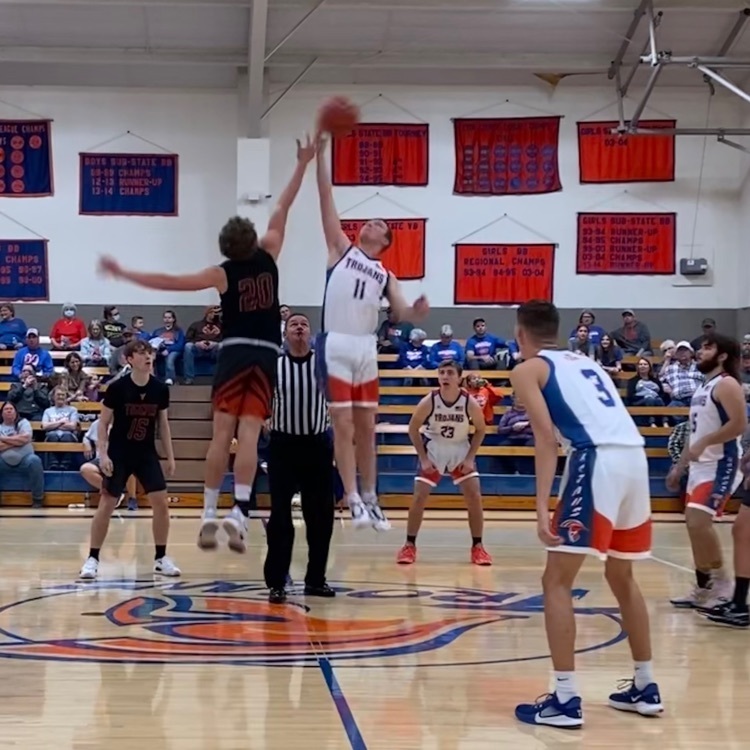 The Elementary is hosting a vaccine clinic for children ages 5-11. Auburn pharmacy will be here at the Elementary on December 10 from 1-3 to give the Pfizer vaccine. Parents will need to come in to sign a consent form and bring proof of insurance. Please call the office, 785-759-3512, to schedule an appointment.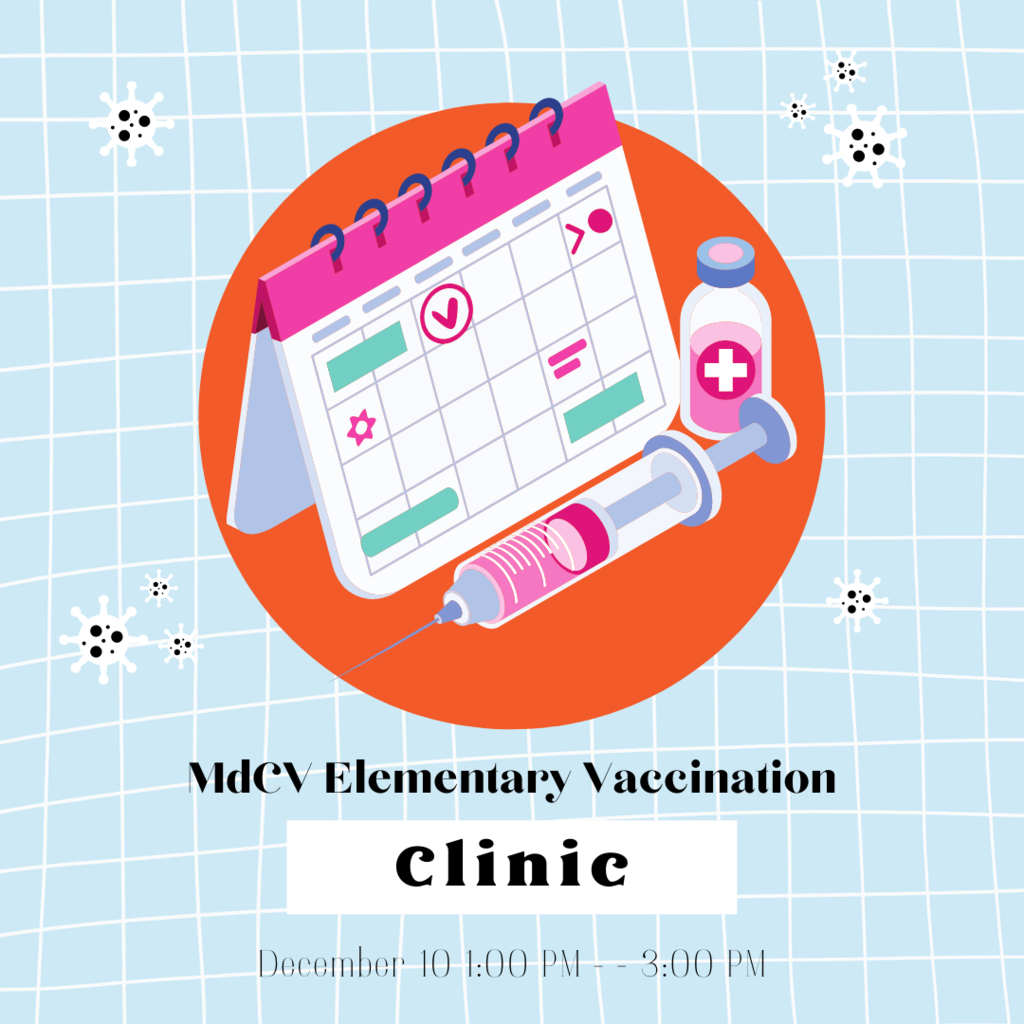 The elementary students read 1.8 million words in the month of November!! Great job students, staff, and parents for encouraging reading.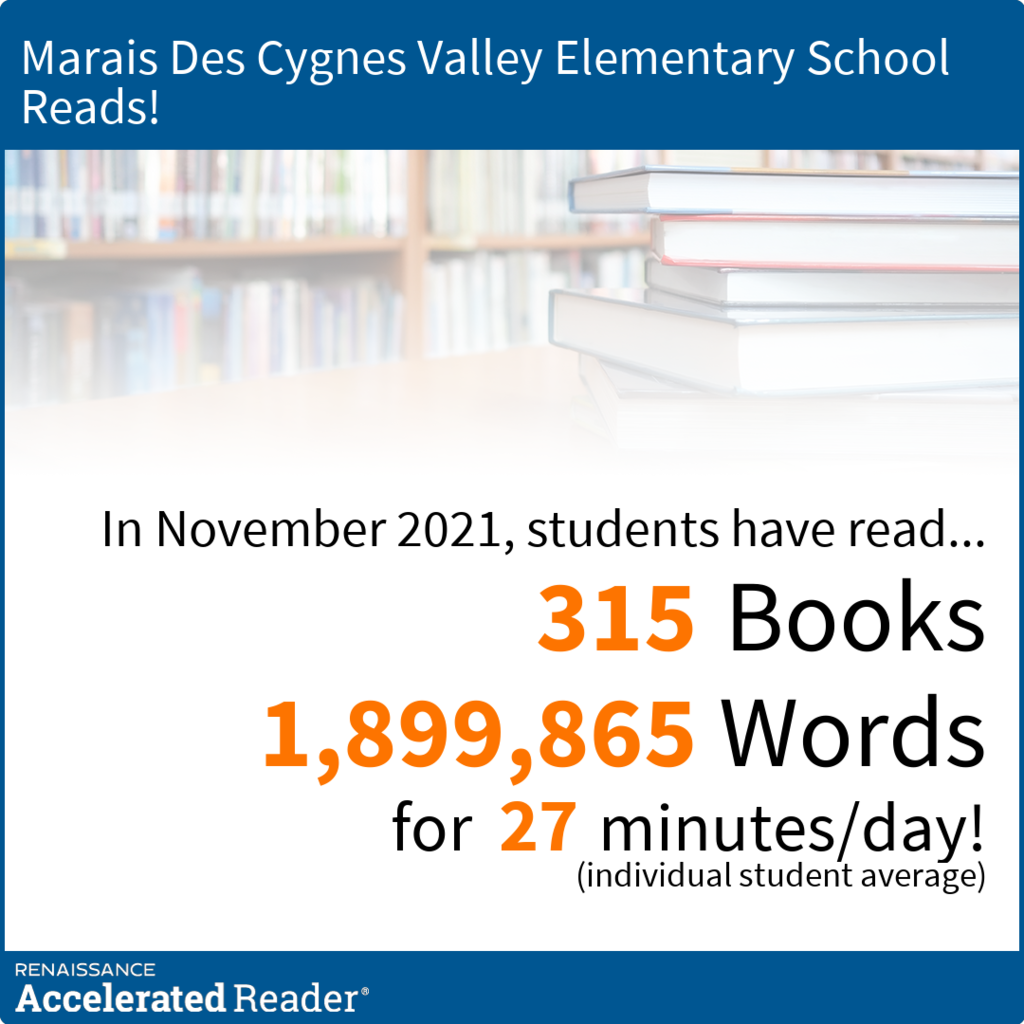 It is almost time for The Valley Tip-Off Classic! We have some new additions to the tournament this year we are excited to announce including a Hot Shot Shooter competition and an All-Academic Tournament Team. We look forward to a great week of competitions!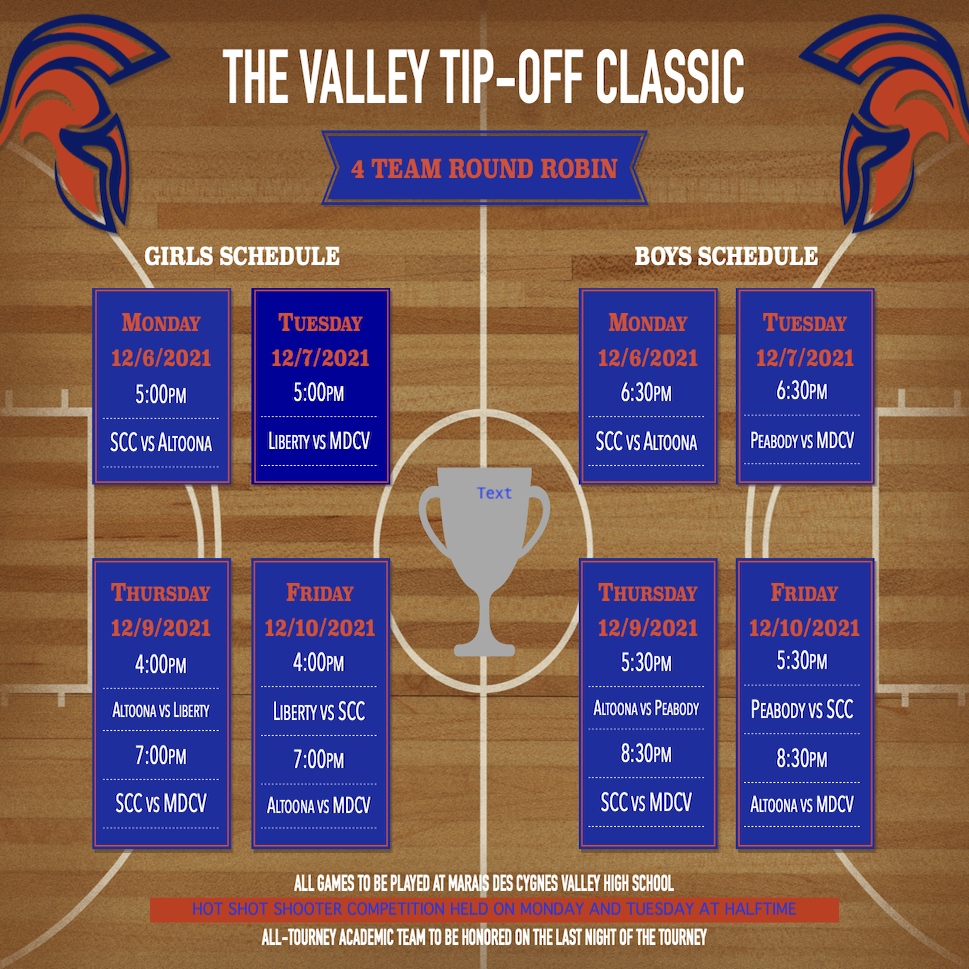 Tomorrow, December 1 is early release day. Students will be dismissed at 12:30 PM and practice busses will pick students up at 3:15 PM.

High School Boys Basketball practice has been cancelled for Wednesday morning, November 24th.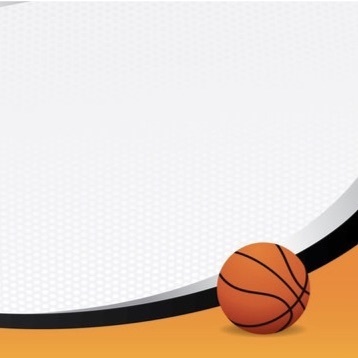 Our fourth grade class dropped off their non-perishable items to the Quenemo Food pantry today. Their goal was 100 items for the month of November. They dropped off 203 items this morning!!! Great job 4th grade.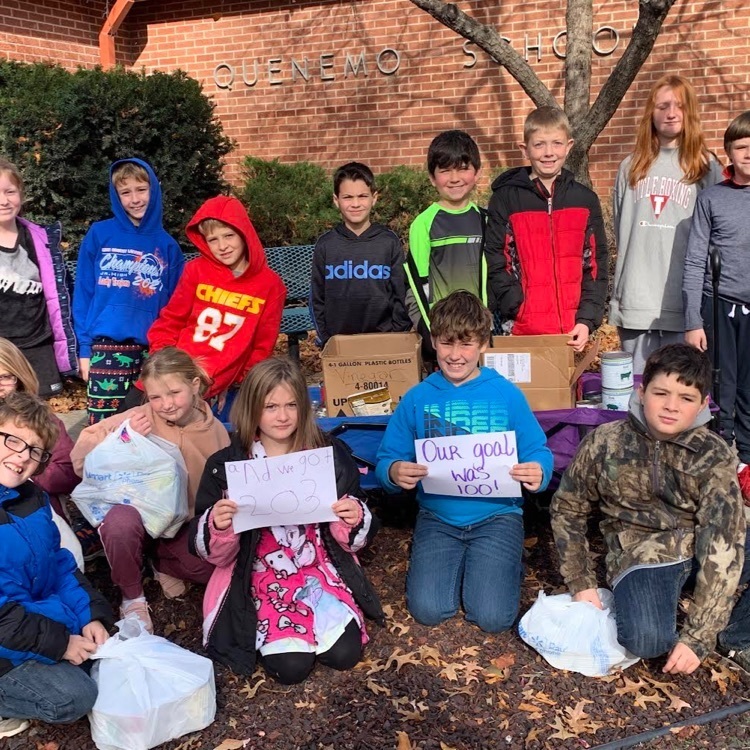 Congratulations to Ryan Baker, Cole Lacey, Wyatt Lingenfelter, Chisolm Woodson, and Braden Reed on being selected for the All League Football honors. Great job and well deserved honors for these hard working Trojans! Keep it up!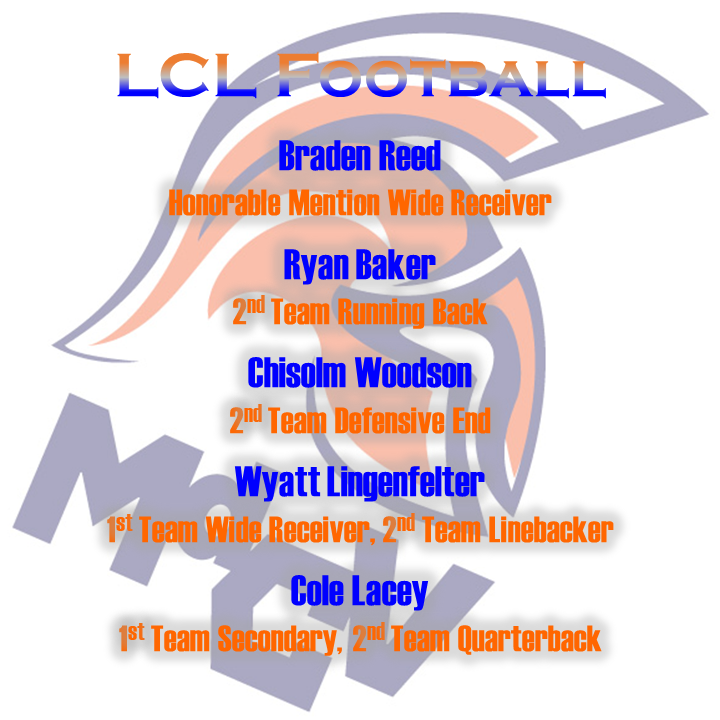 Menu change for the Melvern building! Due to the inability to get items lunch will be cook's choice.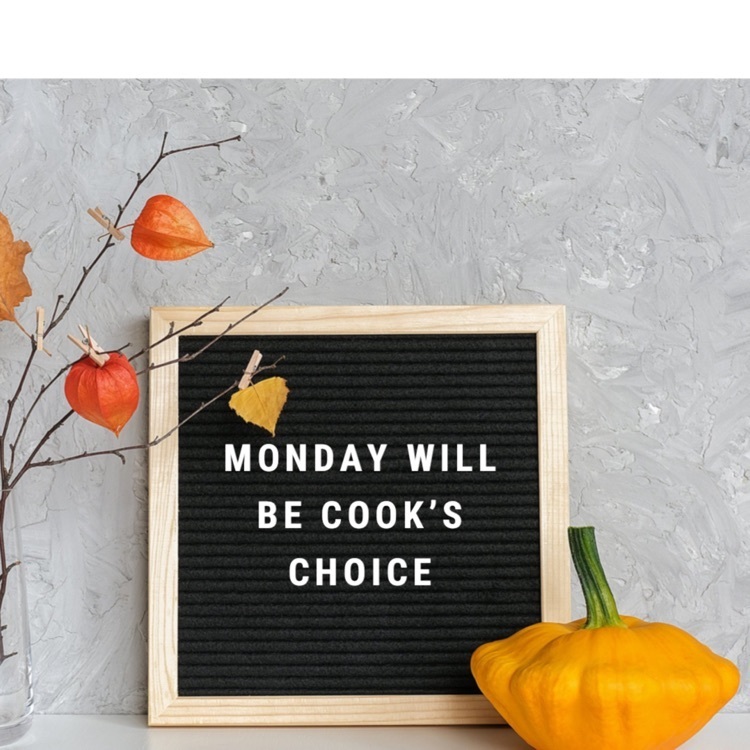 FFA Officers showcased an activity to demonstrate challenges of living in poverty and how small changes in their lives could dramatically impact individuals and families. Mrs. Sumner and Mrs. McCullough answered questions about ways socioeconomic status impacts different people.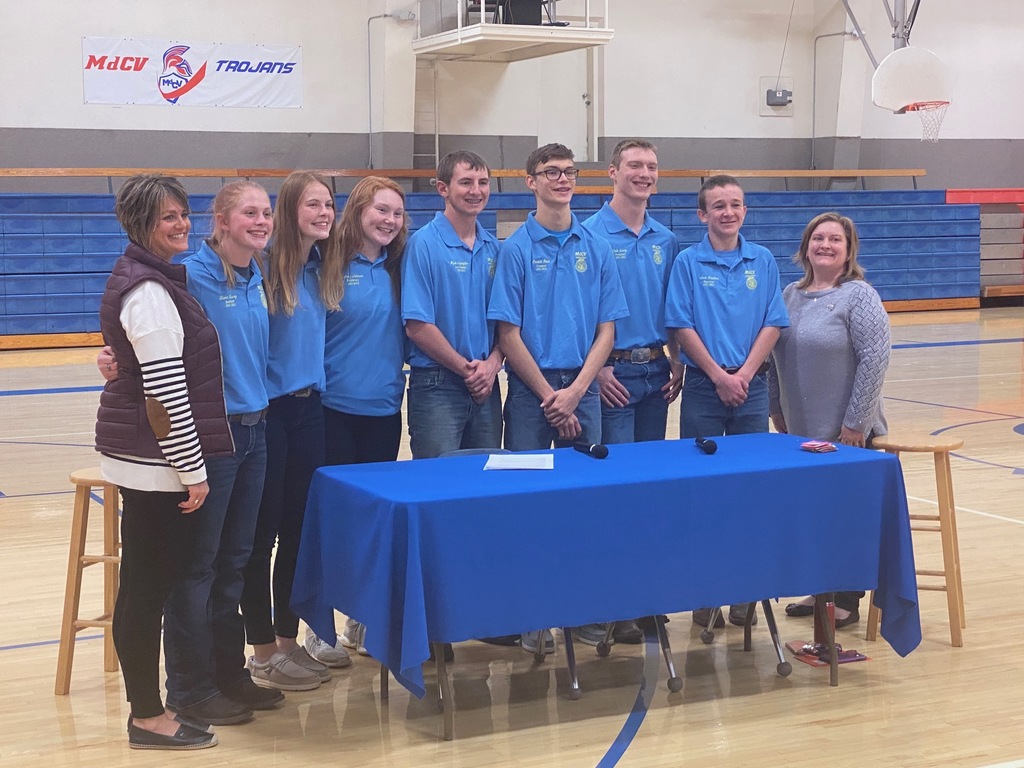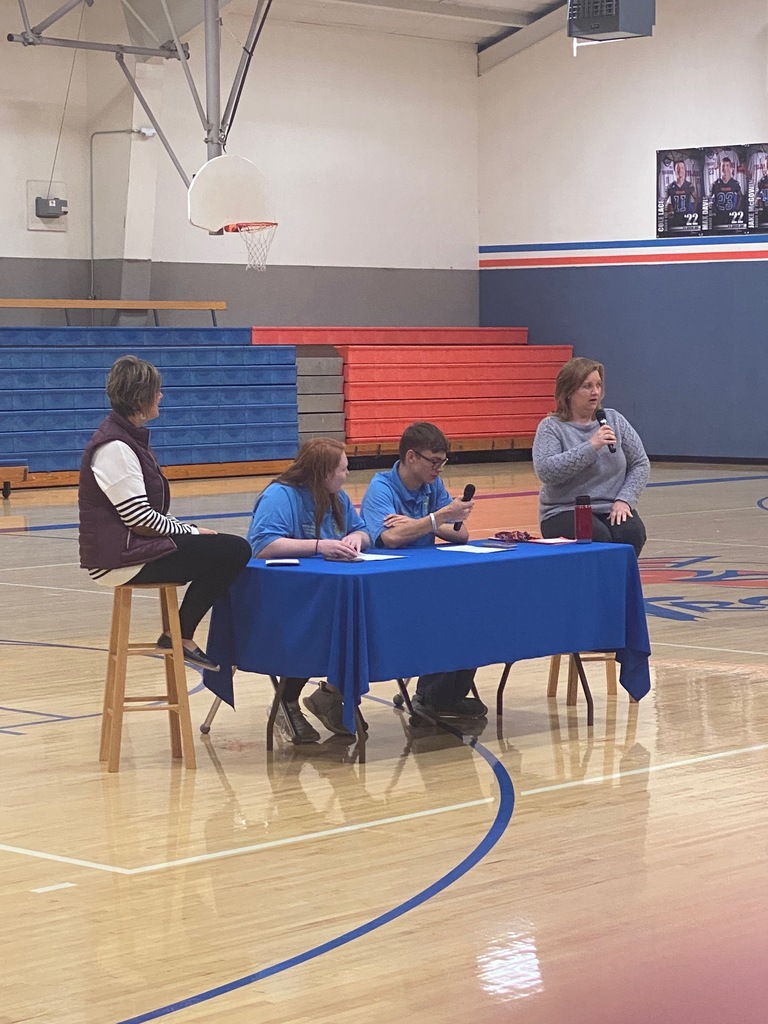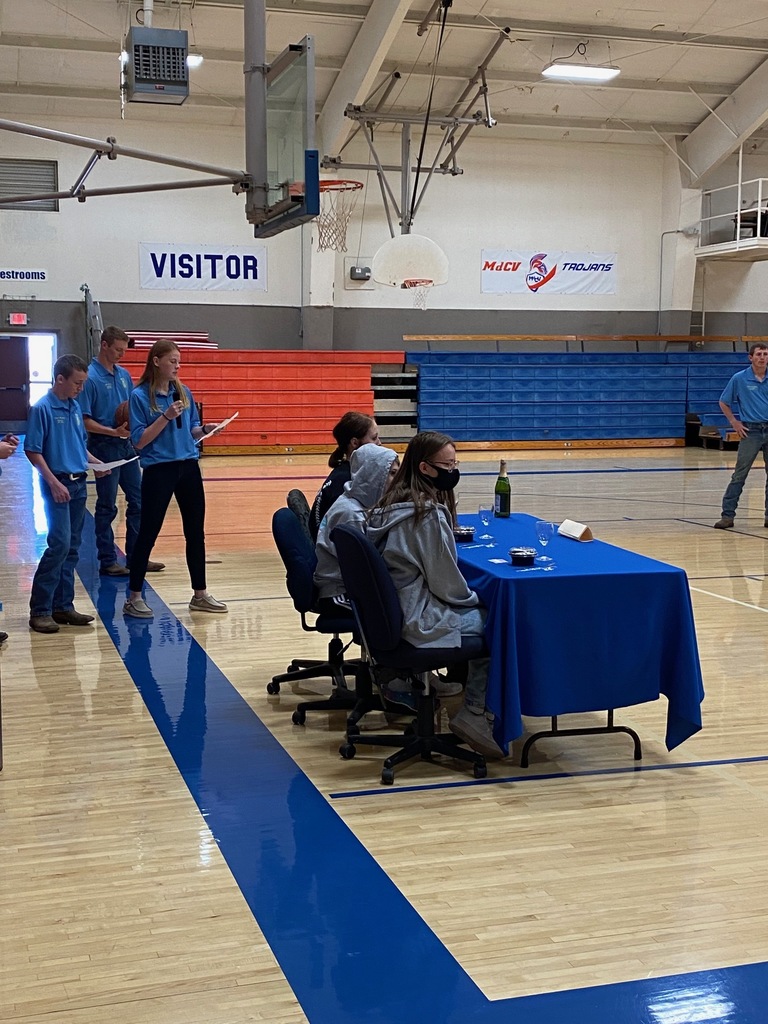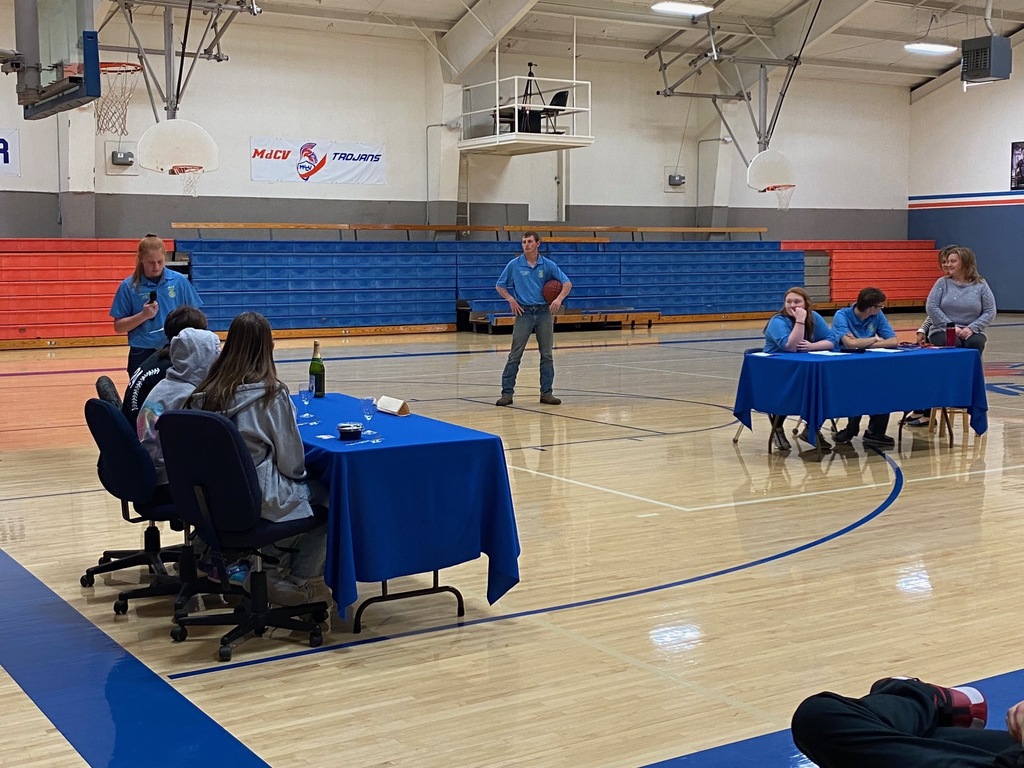 Congratulations to Lindsey Johnson! Lindsey was recognized by Lyon County League Volleyball coaches for her outstanding play this year. Way to go Lindsey! Keep up the hard work and representing The Valley in such a positive way!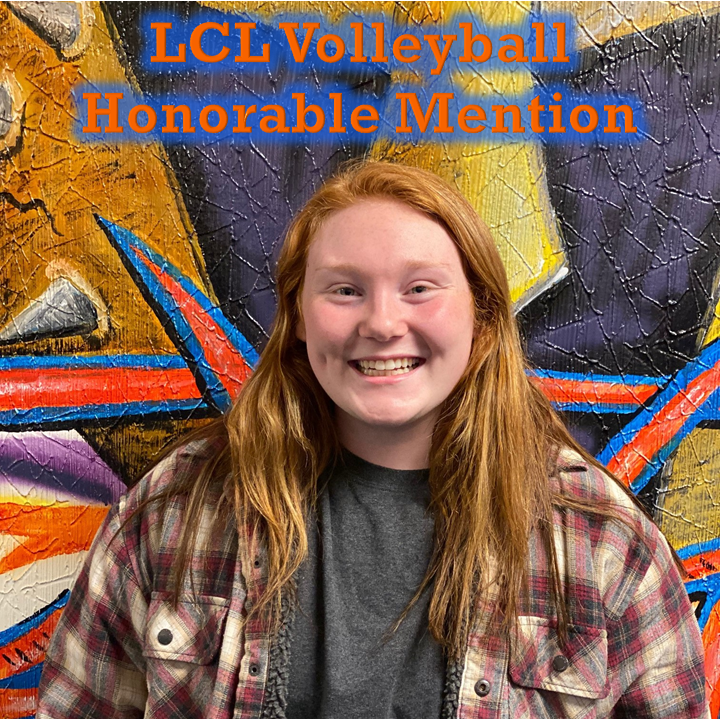 Congratulations to our JV Scholar's Bowl Team who took first place at our home tournament Wednesday.! Congratulations Allison, Clare, Olivia, Montana, and Mrs. Scoggin!

Due to flooring issues the JH basketball home game on 12/6 has been moved to Waverly. The Valley-Tip Off Classic Tournament will be played at Melvern only on Monday and Tuesday at 5 PM, and Thursday and Friday at 4 PM.

Last week our FBLA Officers attended conferences in Oklahoma City with sponsor Pat Jones. Thursday, Friday, Saturday and Sunday students attended a variety of conferences that discussed leadership, FBLA insights, and future planning.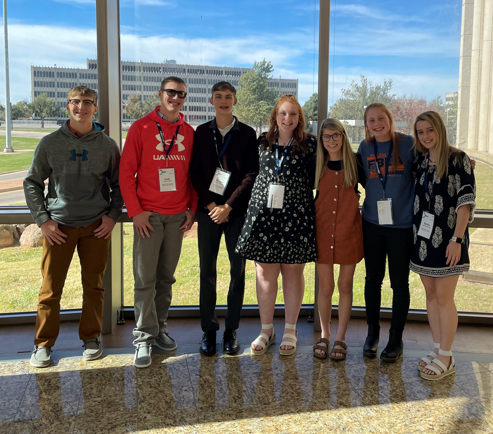 MdCV High School Girls will practice basketball at 6 AM tomorrow morning, Wednesday, November 16th. The Junior High Girls will still have practice after school.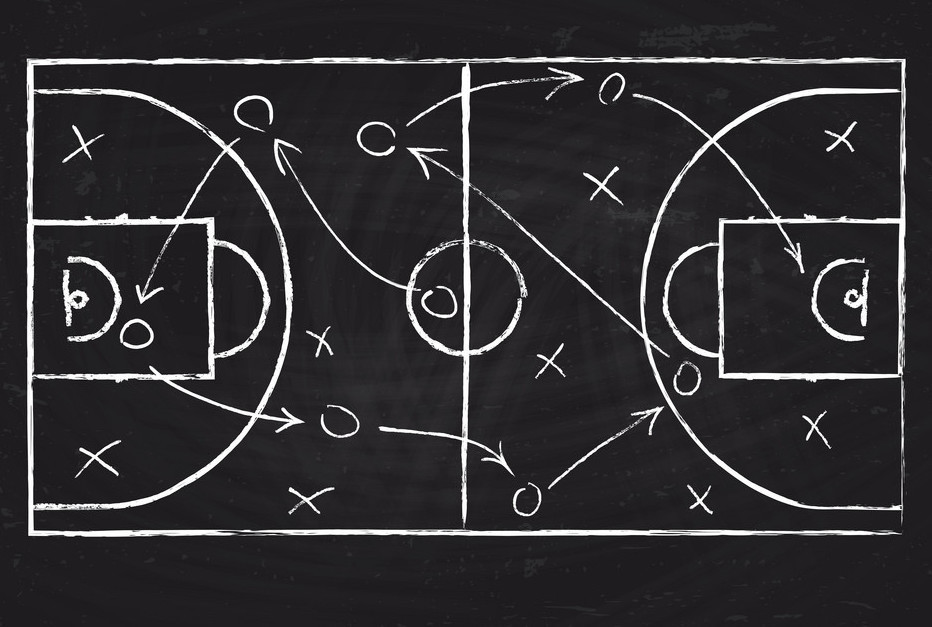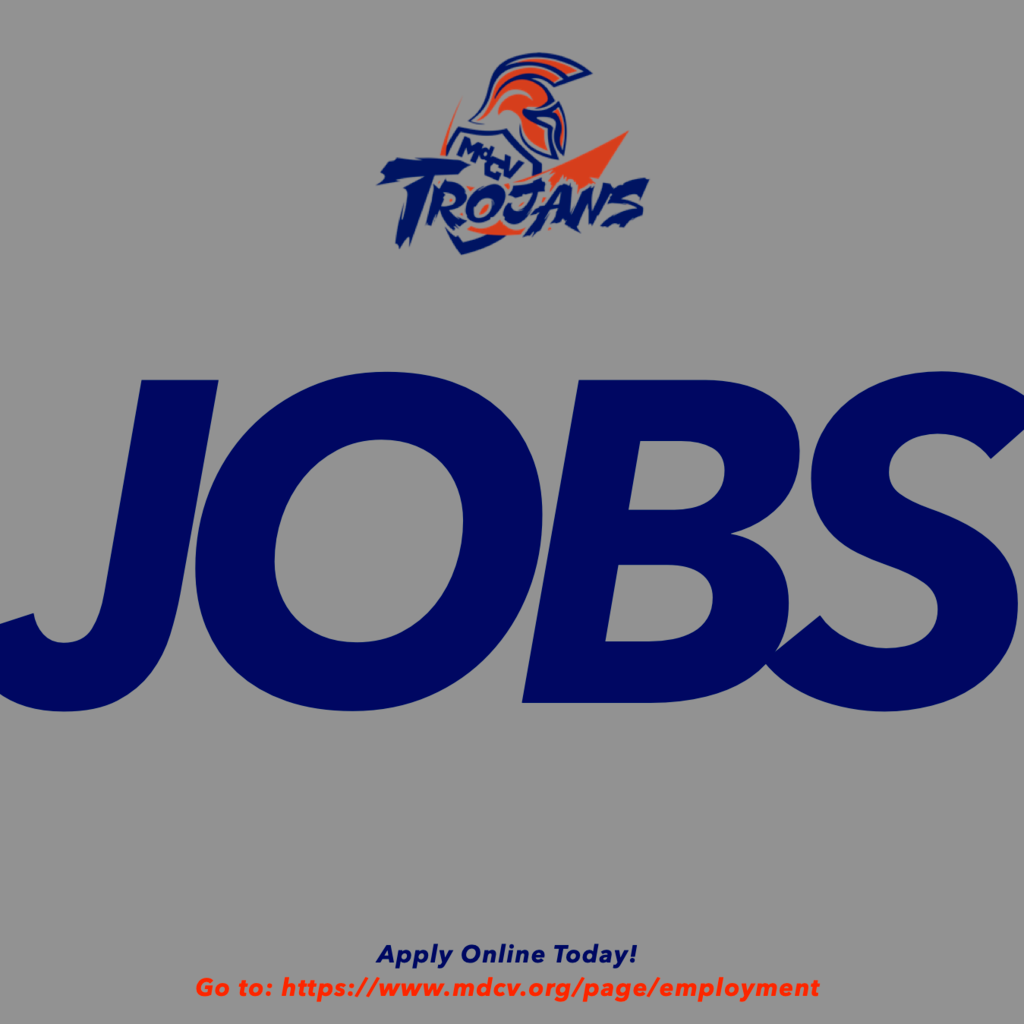 The Junior/Senior High will have a menu change on November, 17. We will now be having pulled pork on a bun. Thank you for bearing with us during all of our menu changes this year.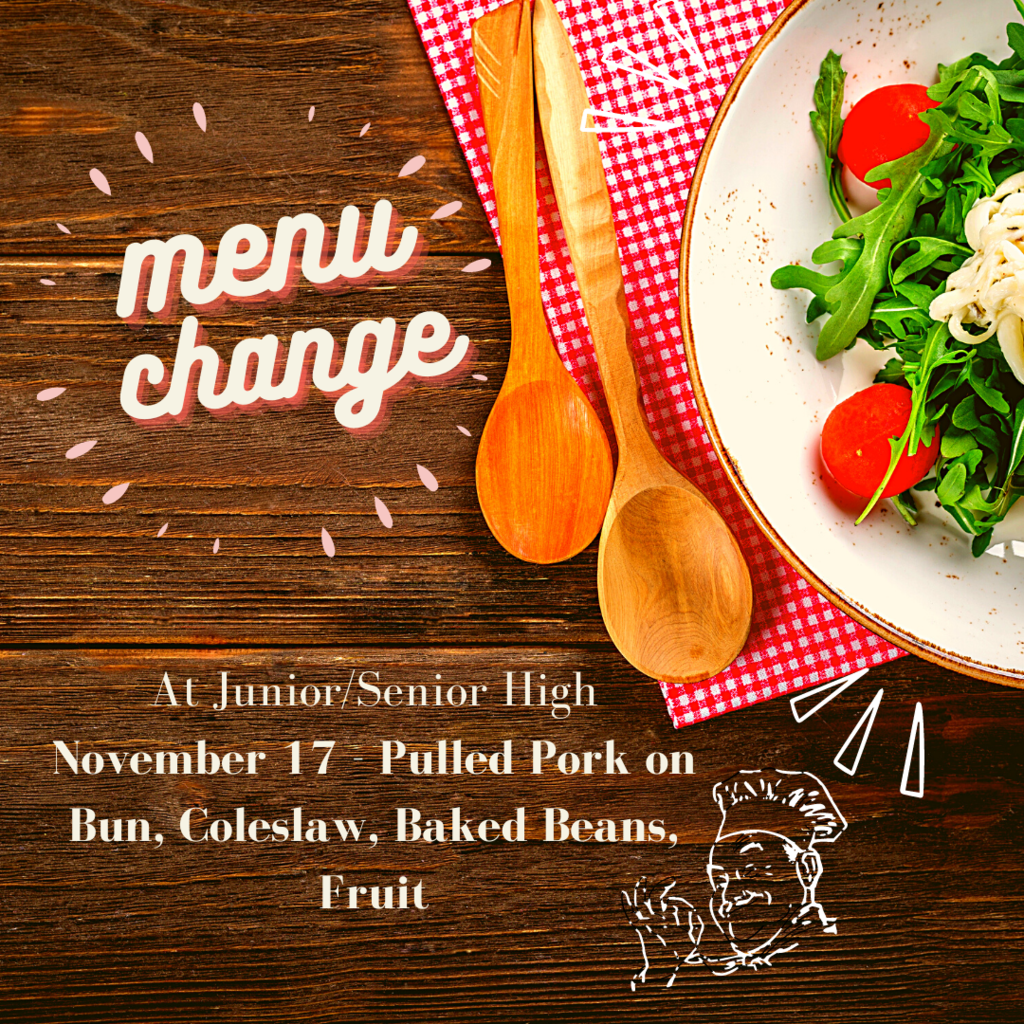 JH open gym today at 4:00 PM. Reminder HS is still on KSHSAA Fall Buffer Week. Get in and get better!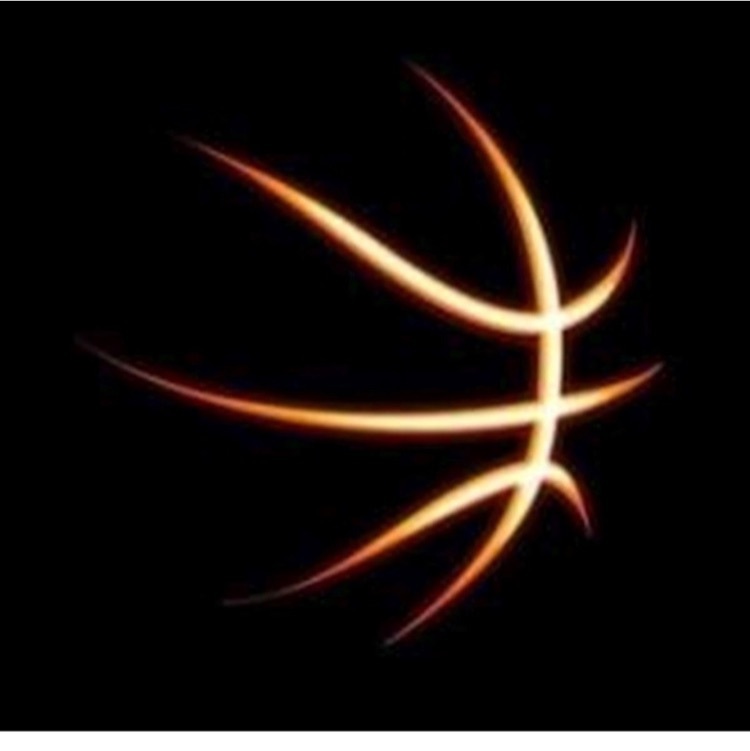 In honor of all those who have served and are currently serving the elementary school will be holding their annual "Salute to Veterans" program this afternoon at 2:00 PM. If you are unable to attend in person the program will be live streamed on the district's Facebook page.