Mini Cheer Clinic - Practice tonight 6:00 - 7:30 PM, Performance tomorrow at football game, please dress your cheerleader for the chilly weather.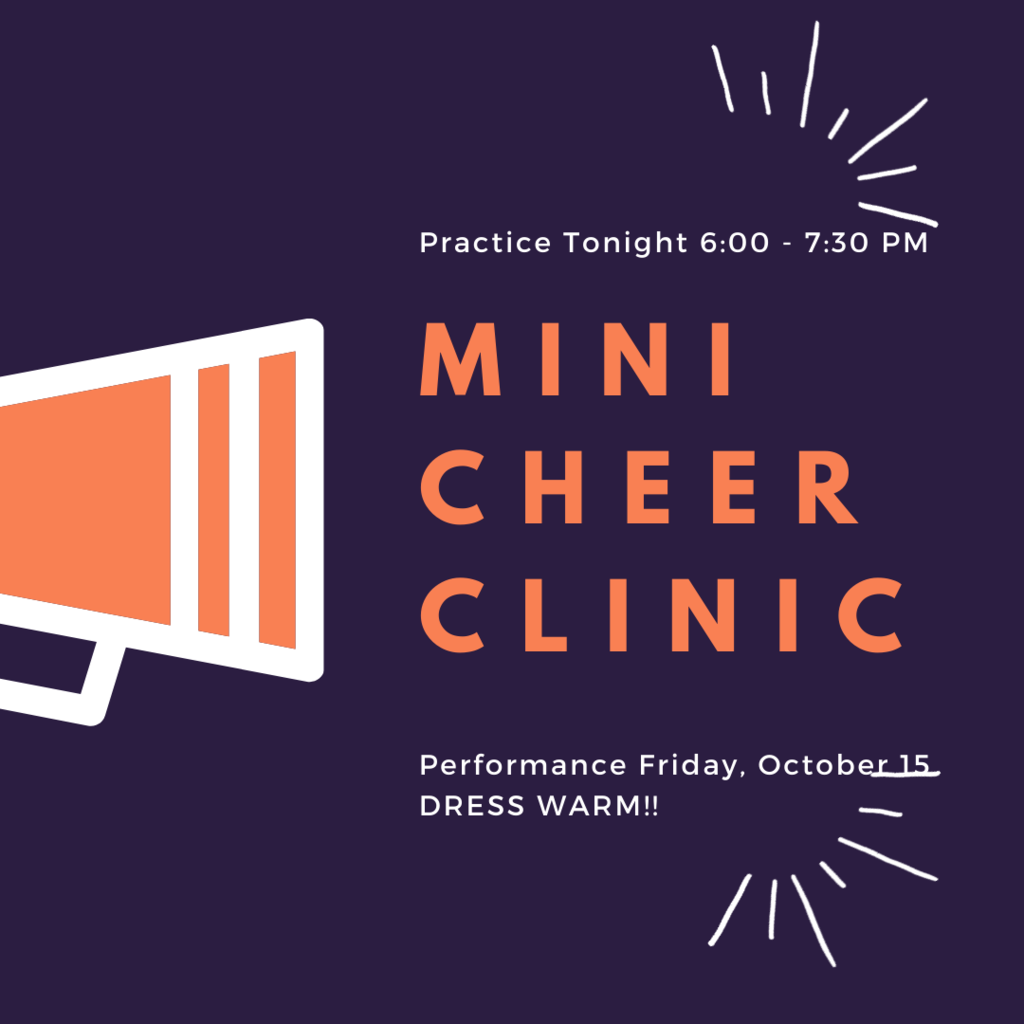 Menu Changes at the elementary school - October 18 lunch will be a sack lunch with grape peanut butter and jelly sandwiches. October 19 breakfast will be a pancake porky and lunch will be a sack lunch with strawberry peanut butter and jelly sandwiches.

To celebrate an extraordinary League Championship Season, parents joined our JH Girls last night in a "friendly" volleyball match. Afterward they enjoyed pizza and cake!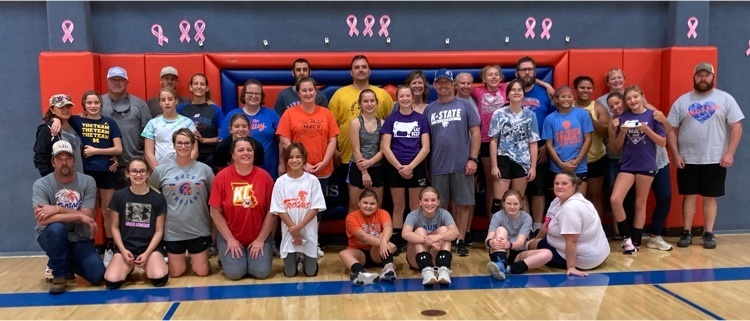 The Melvern Fall festival is coming up on October 23. It is sure to be a great time!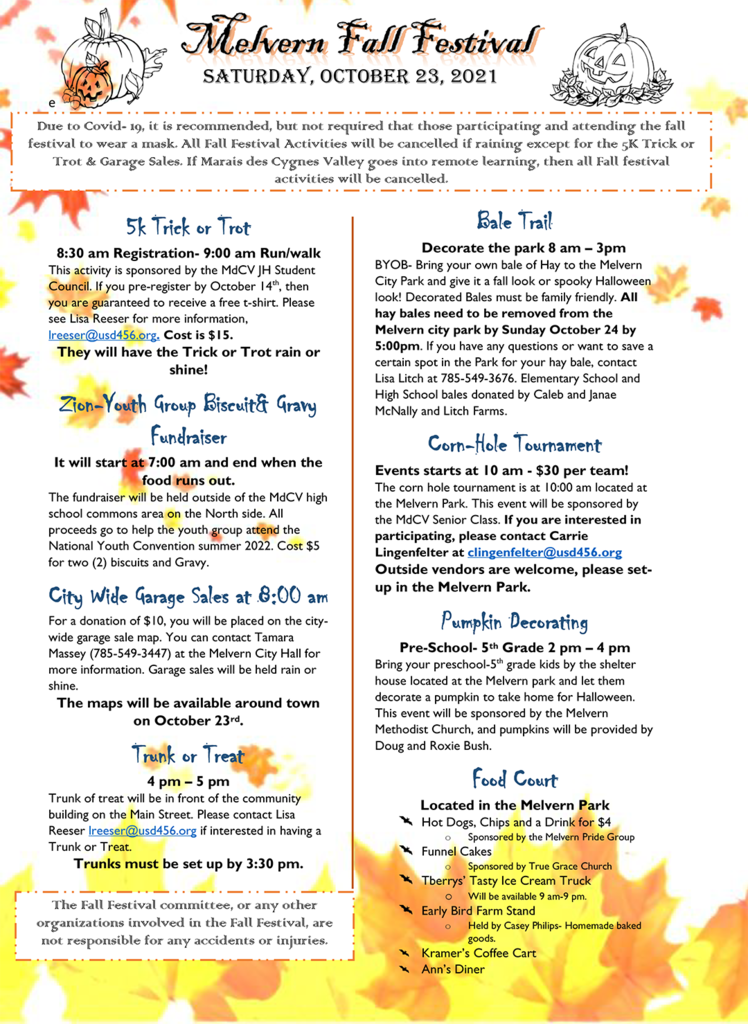 The JH STUCO will be hosting a 5k on October 23, as part of the Melvern Fall Festival. If you would like to participate please register by October 14th. Download the form here
https://5il.co/10ana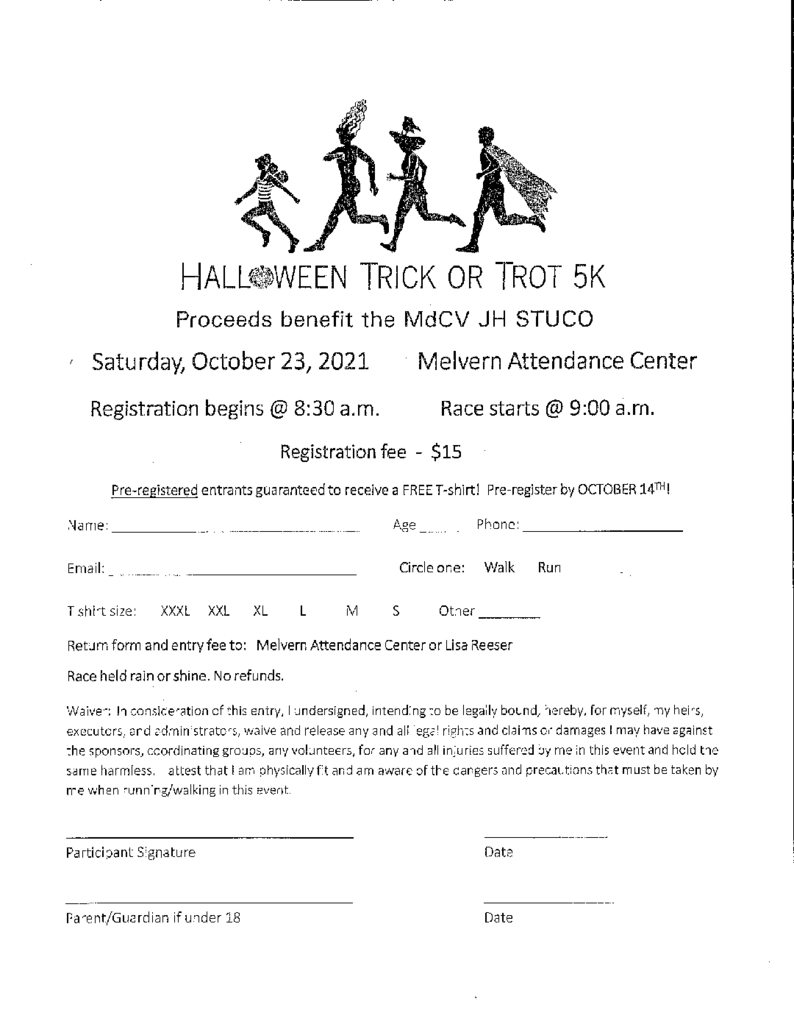 Lebo takes the Trojans to 3 sets in the LCL championship, with our Junior High Ladies winning the third and claiming their title! Congratulations ladies and coaches on your undefeated league season and league tournament title! GO TROJANS!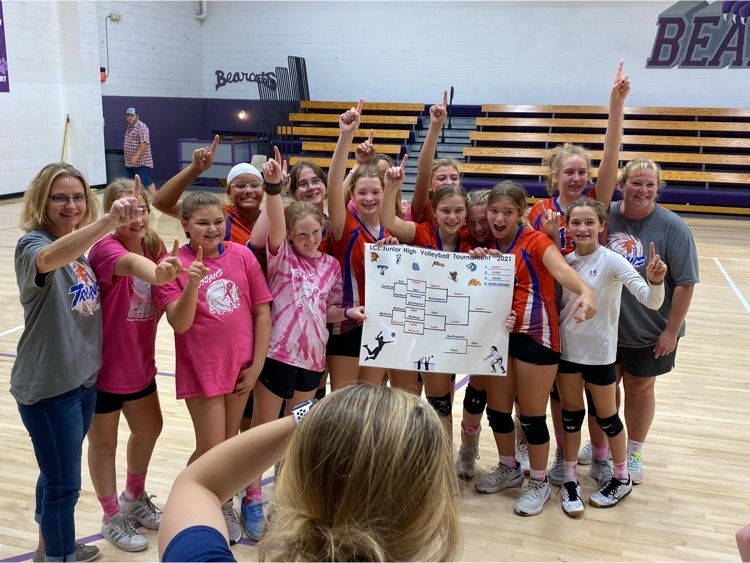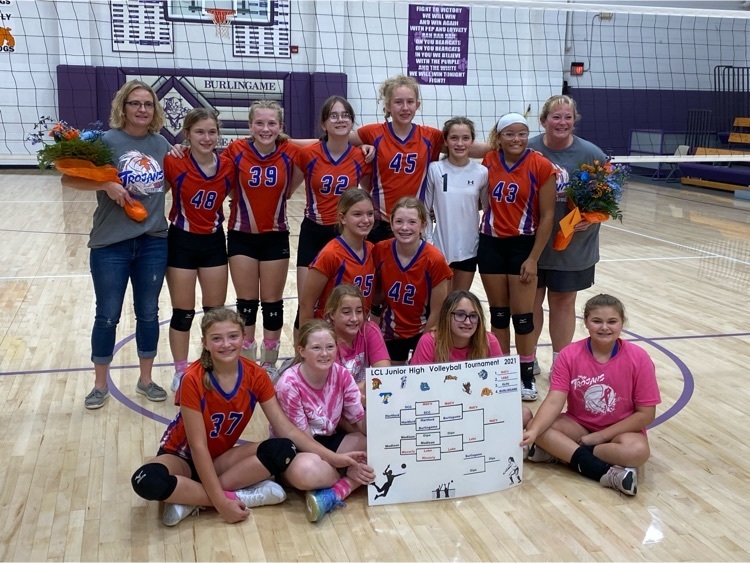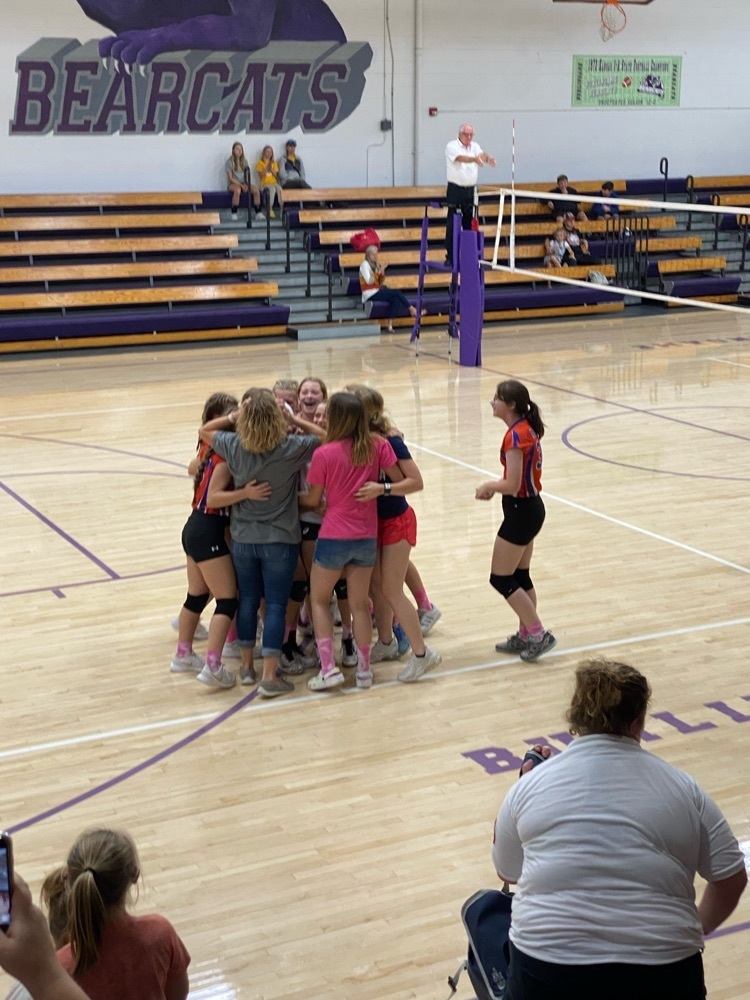 Lady Trojans are headed to the 'SHIP! Playing for first place at LCL Tournament! LET'S GO!!!!!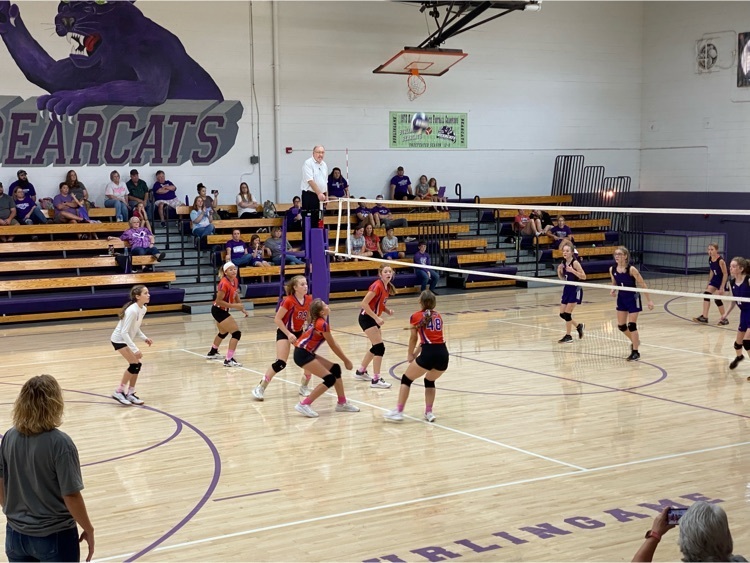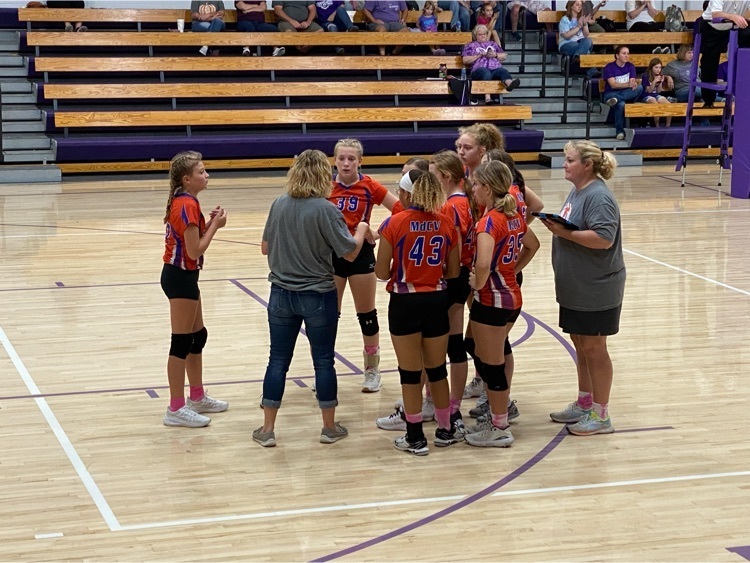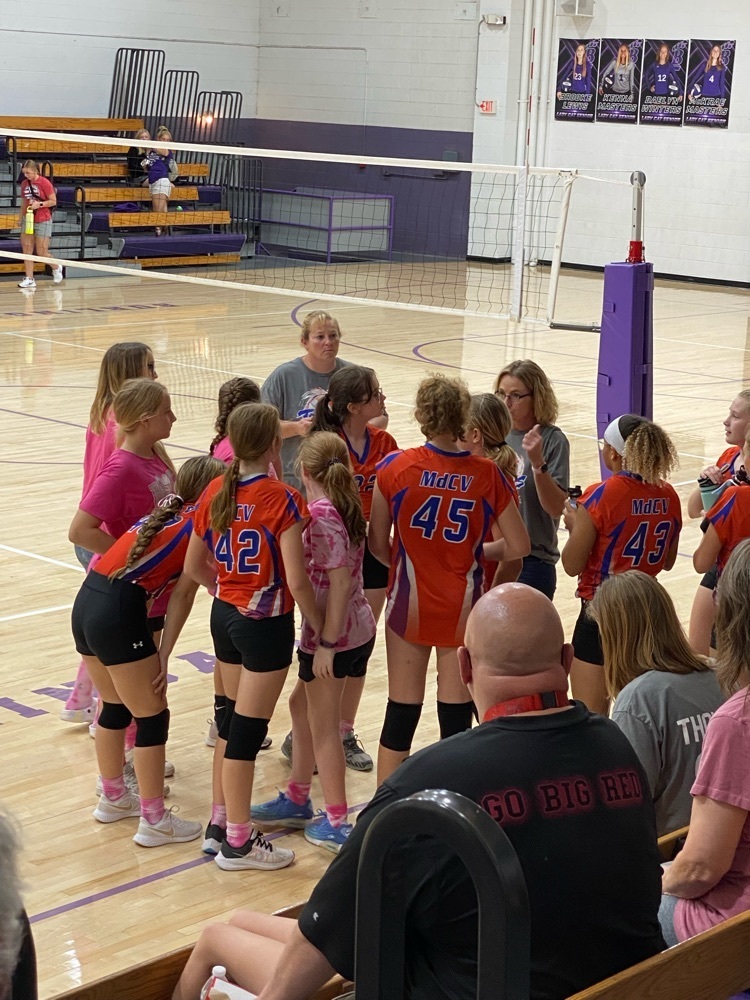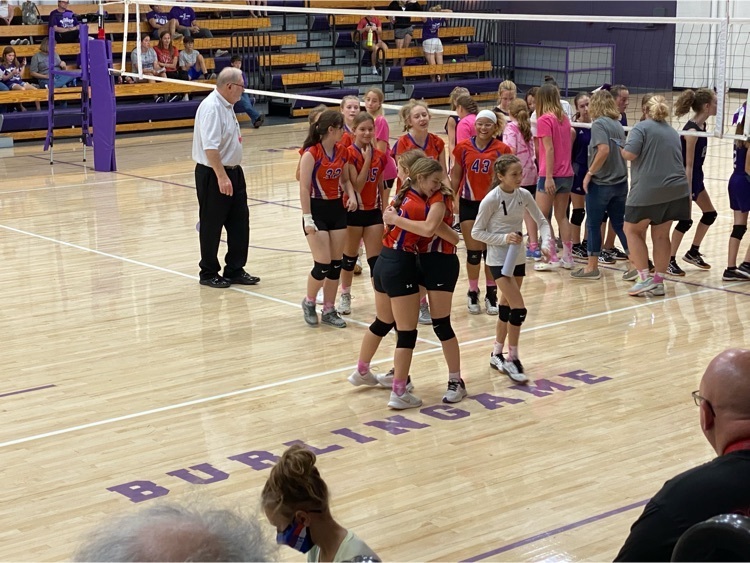 Lady Trojans warming up for semifinal match vs Burlingame. LET'S GO!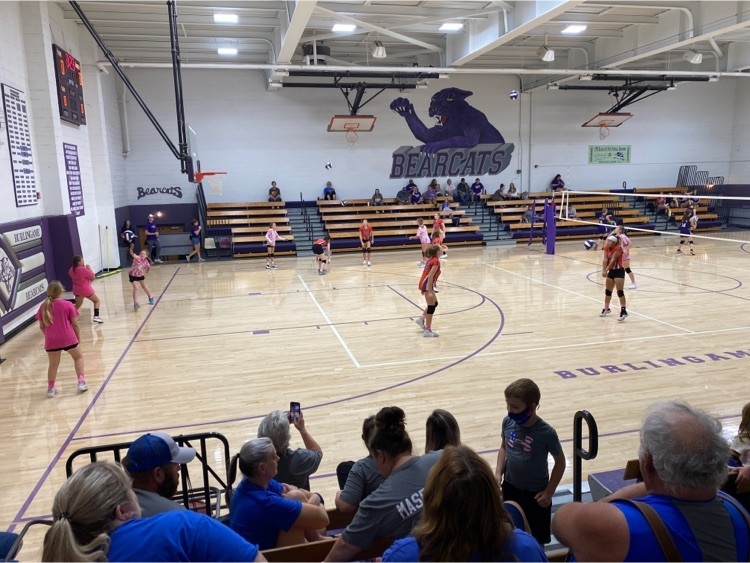 Richards Burns, President of Lyndon State Bank, presented the MdCV Class of 2022 with Lyndon State Bank's annual donation to the Senior Class. Thank you Lyndon State Bank for your support and generosity!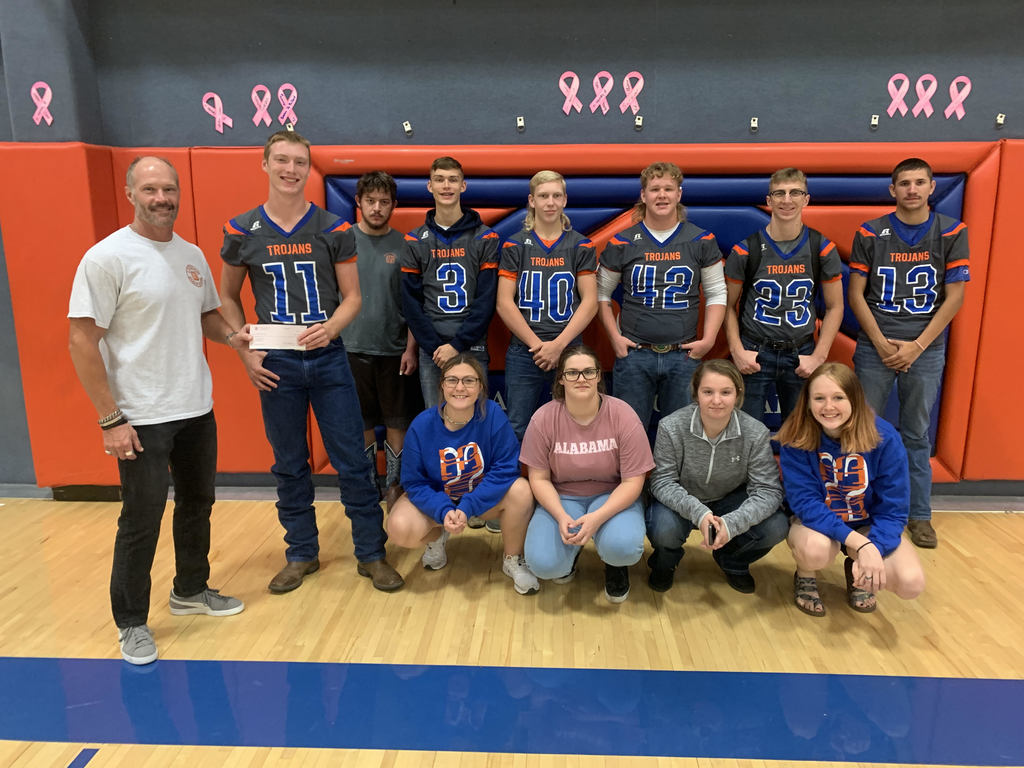 JH Lady Trojans will be traveling to Burlingame tomorrow morning for LCL Volleyball. Girls will play their first match at 9:00 AM. Good Luck Ladies!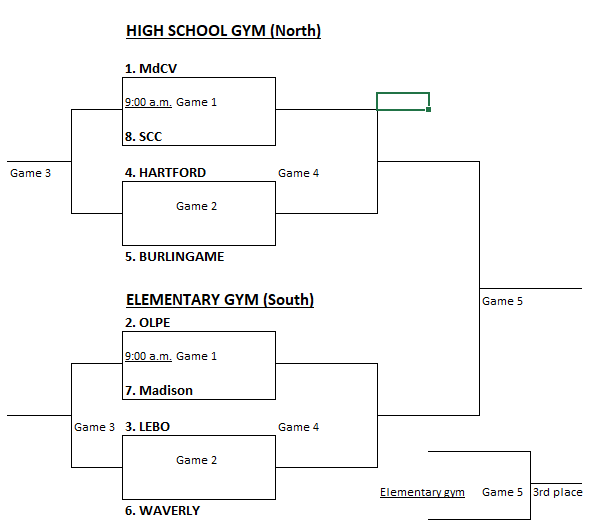 Elementary Parents - Parent Teacher conference time requests are due tomorrow, October 8. A bright pink paper was sent home today for those who still need to request times. If you are unable to send the paper back to school with your student please call the office at 785-759-3512. Your scheduled time will be sent home on October 15.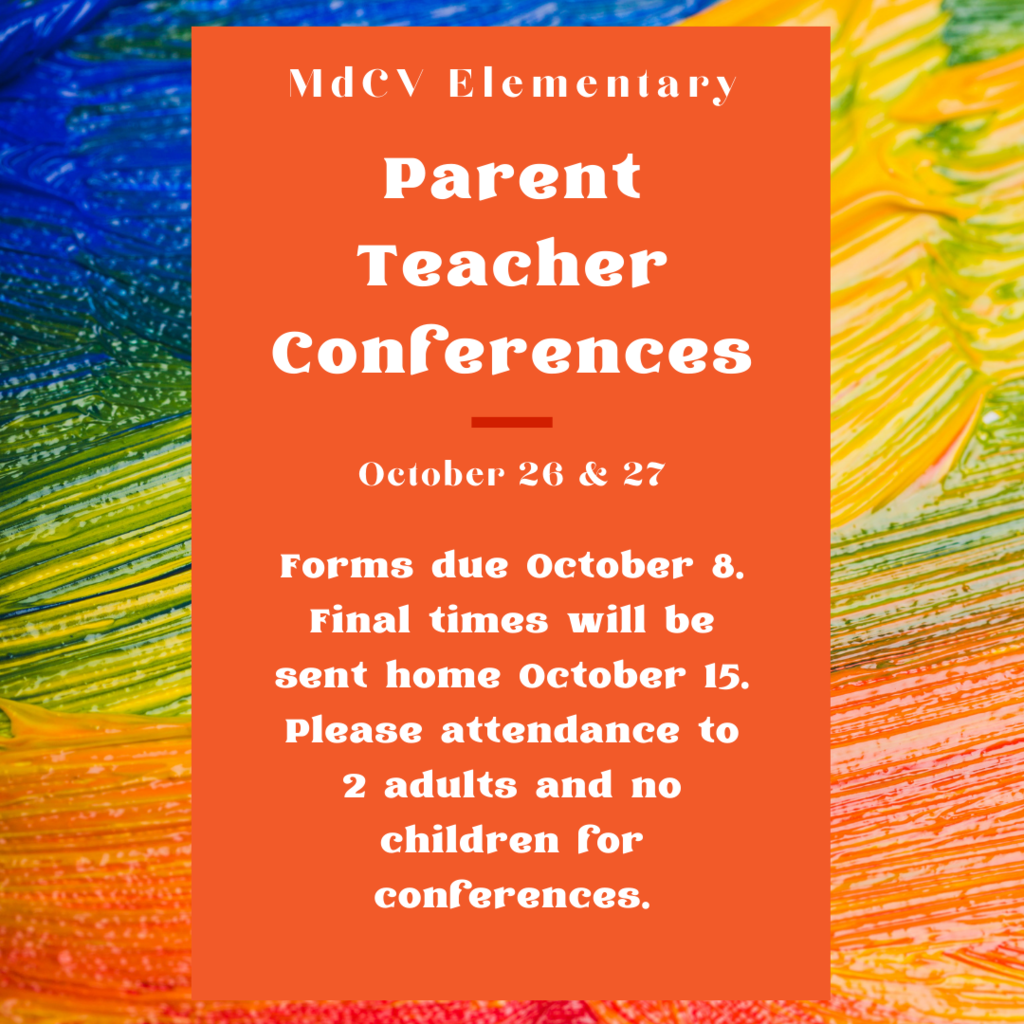 We have some upcoming menu changes happening at the elementary school. You can always view the current menu on our website and app. October 8 - Lunch - Pizza October 11 - Breakfast - French Toast Sticks October 13 - Lunch - Chicken Nuggets October 14 - Lunch - Hot Dog on Bun

Celebrating our seniors today as they plan for their futures after MdCV! Students applied for colleges, tech schools and laid out career plans. Each senior shared their plans with our staff and students this morning.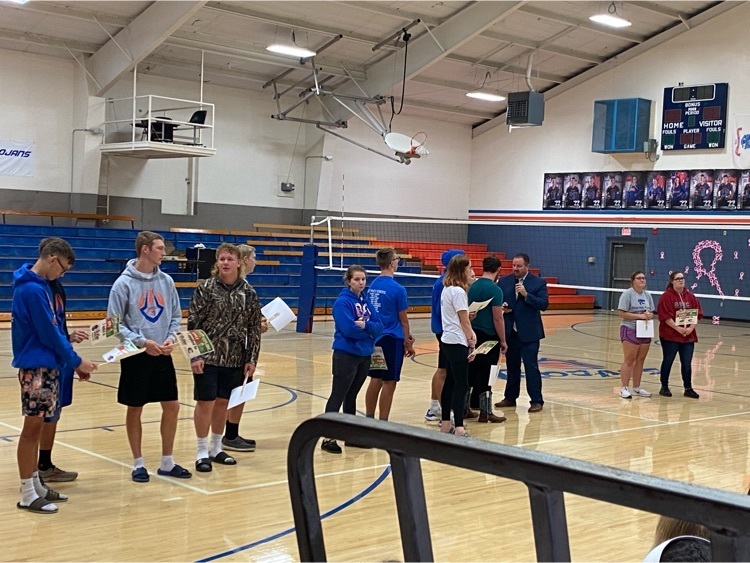 Our first - fifth graders use AR to earn points towards their reading goals. They averaged almost four books per student in the month of September! "Reading is a passport to countless adventures" - Mary Pope Osborne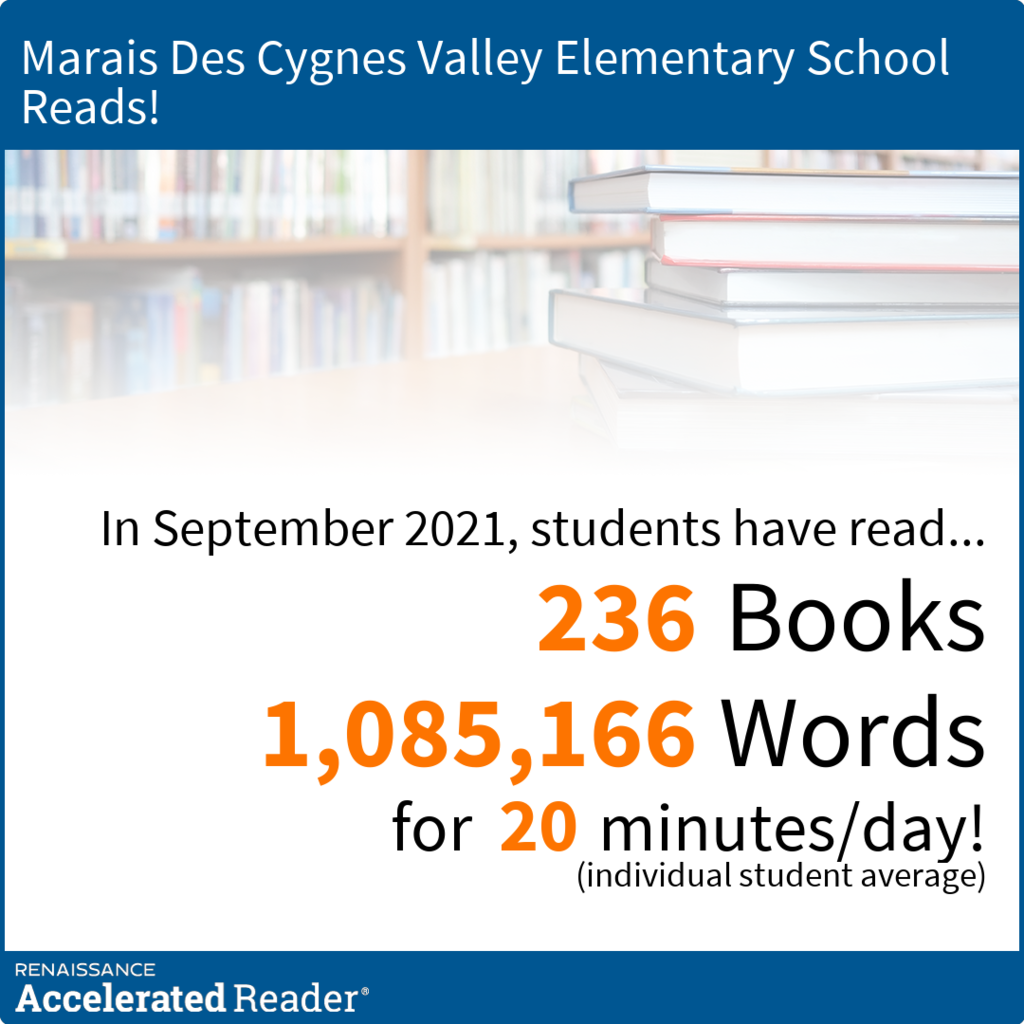 Veteran's Day is fast approaching! If you have a veteran that isn't included in the slide show we would love to include them. Email
mshields@usd456.org
a photo of them in uniform along with their name, if sending multiple photos please name the photo file with the name of the service member. Our Salute to Veterans program will be November 12 at 2:00 PM.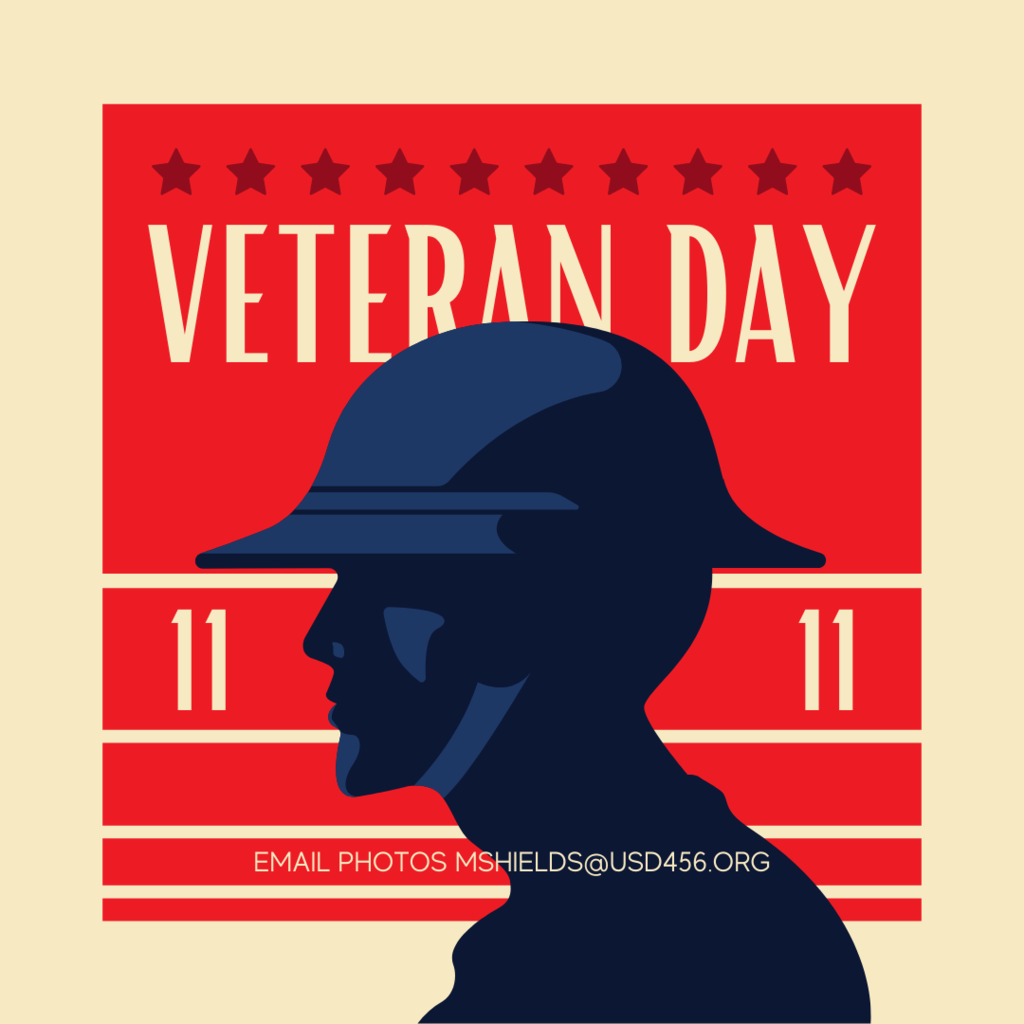 A huge thank you to everyone who shopped our book fair! Thanks to you we met our goal of 300 books sold. We couldn't have done it without your support!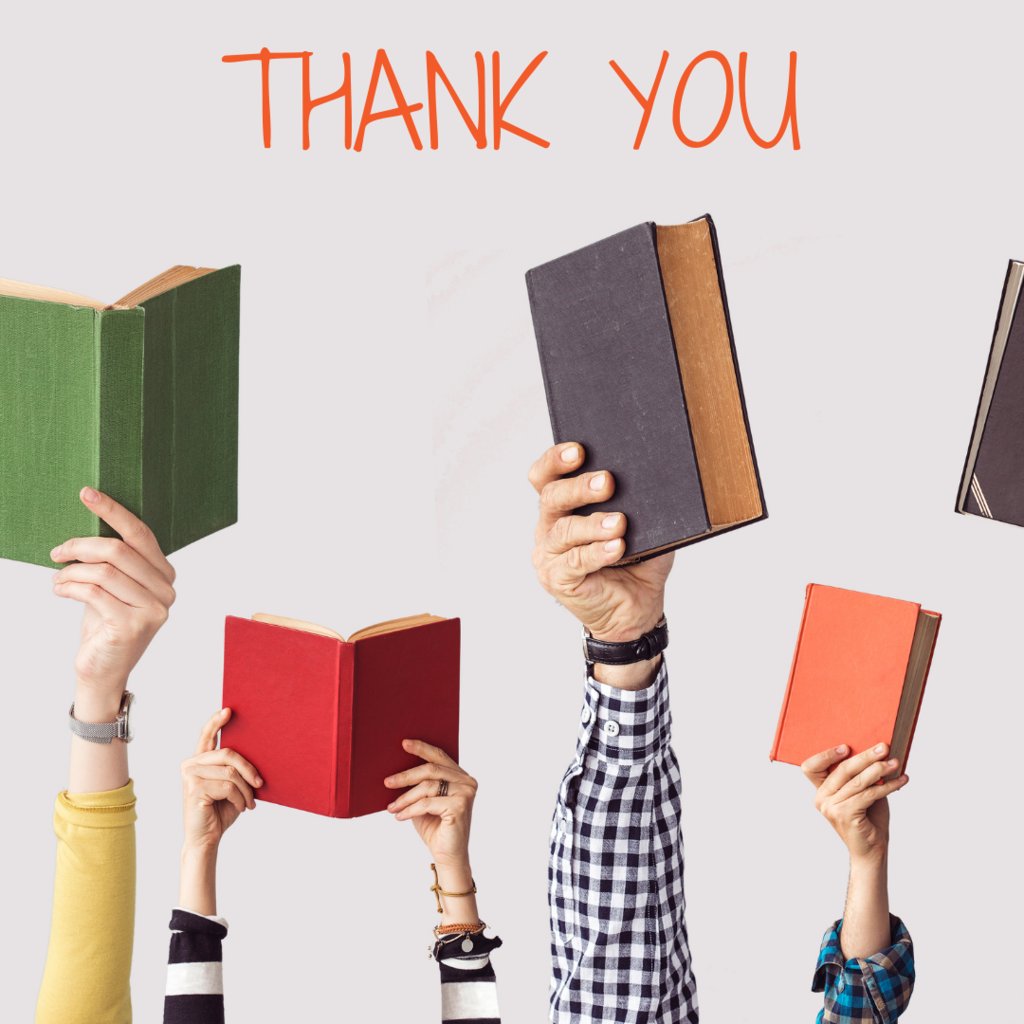 JV Lady Trojans take 3rd place today at Lebo's Volleyball Tournament. Way to go!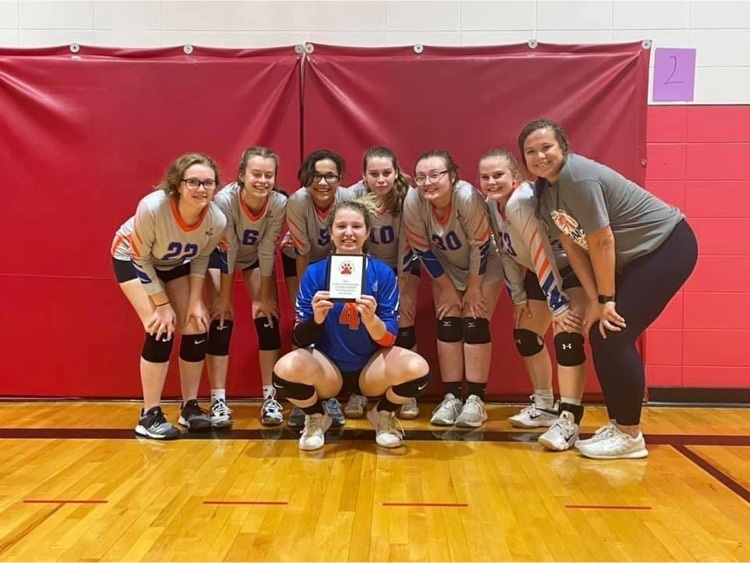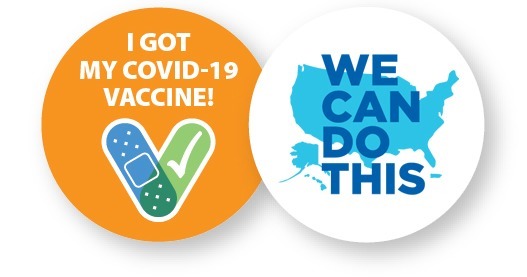 A well-deserved THANK YOU goes out to all of our maintenance staff on National Custodian Appreciation Day! Our district would not function without you! Junior High/High School - Lori Walker, Tom Thurston, Tim Smith Elementary School - Duane Meiers, Ken Jennings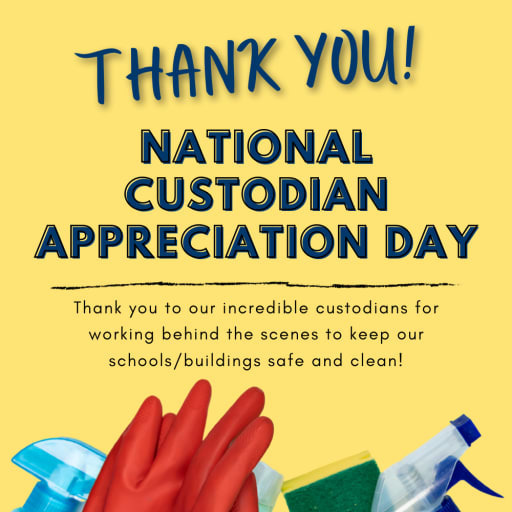 Our High School Volleyball Lady Trojans will have a Pink Out Night on Tuesday, October 5th when we host Hartford and Madison. Wear Pink to support the fight against breast cancer. Matches start at 5 pm!