Is your JH/HS student going to play sports this year? Get their required physical for the new school year completed by Osage Sports & Family Chiropractic at our annual Sports Physical Clinic on July 29th, 8am-11am in the big gym! No appointment needed, parent/guardian attendance required for signatures, paperwork will be provided! Get it done now, so you don't have to schedule one later!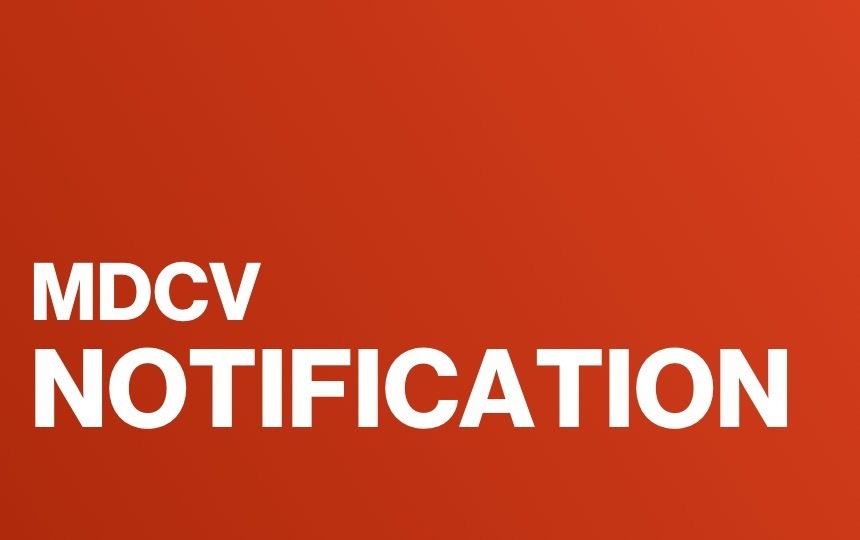 Don't forget! HS Football will be having their annual summer camp this week, Monday thru Thursday, at 7pm! Make sure to be there Trojans!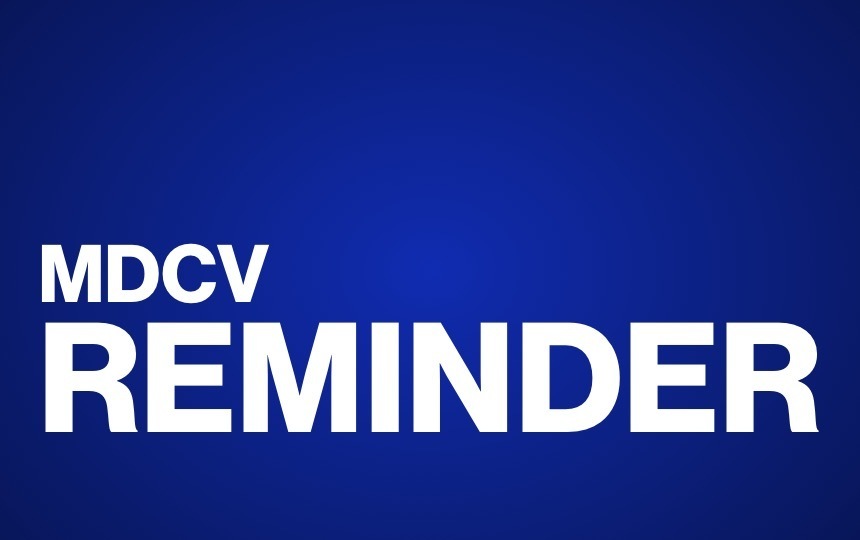 As the new school year approaches, we wanted to be sure and share necessary information so that parents can plan accordingly! -No enrollment fees will be assessed this year -Breakfast and lunch will be free for every student for the entirety of the year -All back-to-school supplies will be provided by the district to each student, with the exception of a backpack Information about enrollment and back-to-school activities will be shared later this month. We hope you all are enjoying your summer!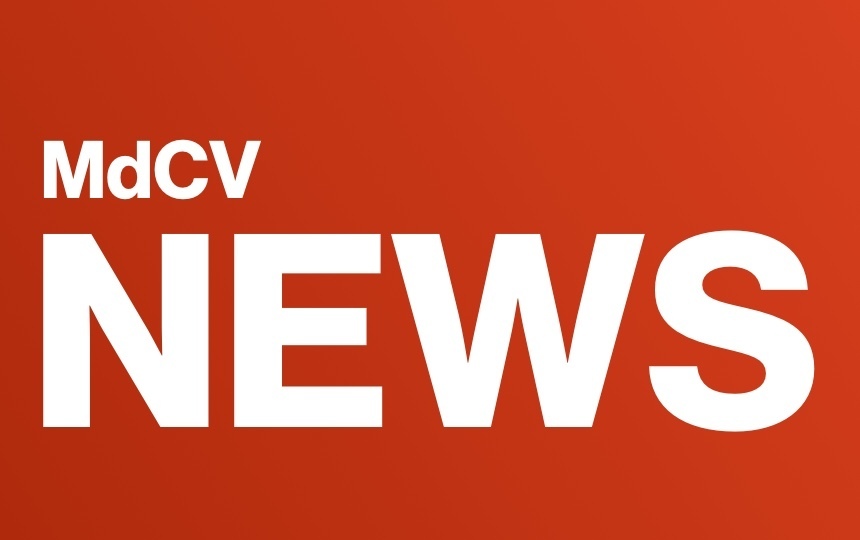 Congratulations to our special honorees for spring athletics at the June Board of Education meeting! Pictured (L-R): Kyla Vogeler - 2nd Team SB, Katy Parker - 2nd Team SB, Madison Cormode - League Placer 100m Hurdles, Brice Marsh - 1st Team SB & Iron Trojan Award, Emma Marsh - 2nd Team SB, Kelsey Rice - 2nd Team SB Also honored at the ceremony: Cole Lacey - 1st Team BSB, Chisholm Woodson - 2nd Team BSB, Wyatt Lingenfelter - 2nd Team BSB, Braden Reed - 2nd Team BSB. Great job athletes!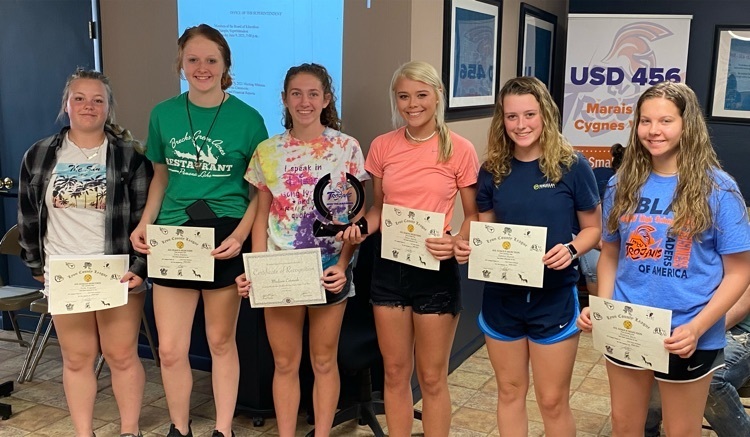 REMINDER: There will be no Summer Conditioning or Practices the week of June 28th due to KSHSAA's Summer Moratorium. Activities will resume on July 5th.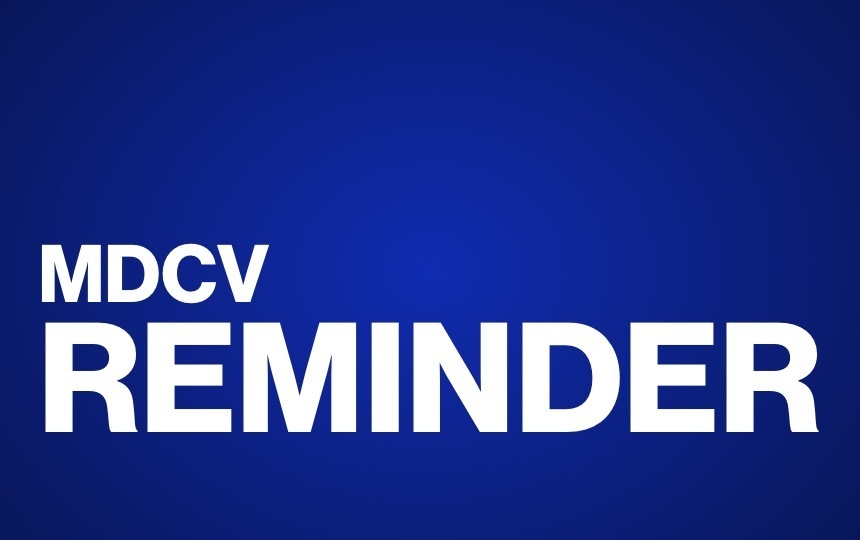 Shoutout to our JH/HS honor roll members for the second semester!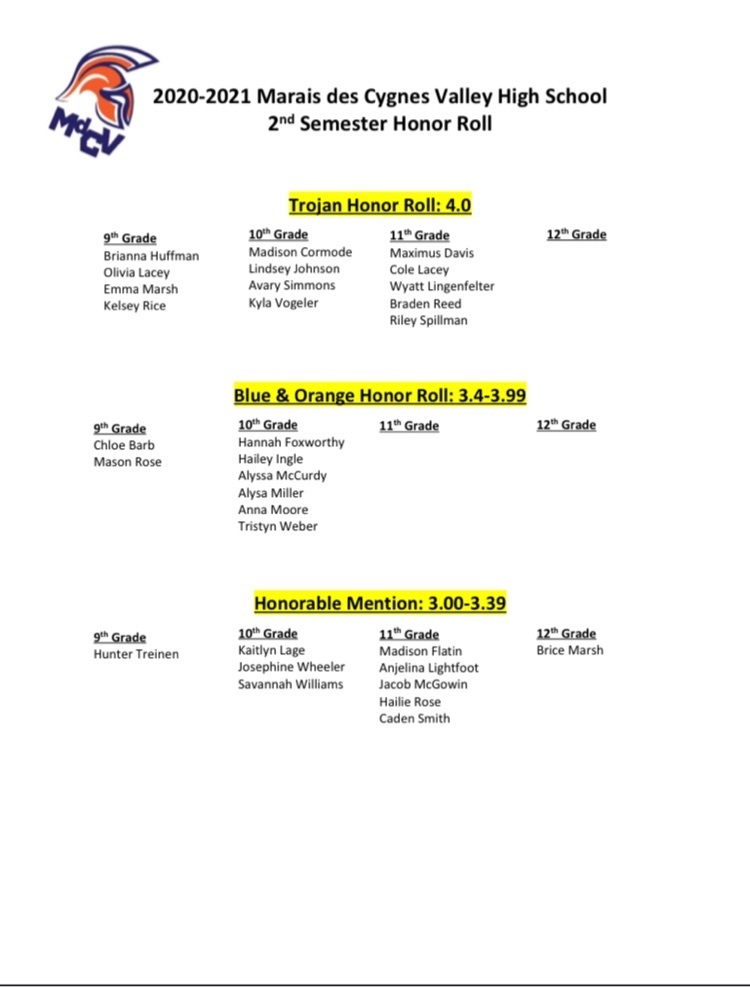 JH/HS girls basketball wrapped up camp earlier this month! Thank you ladies for your commitment to excellence!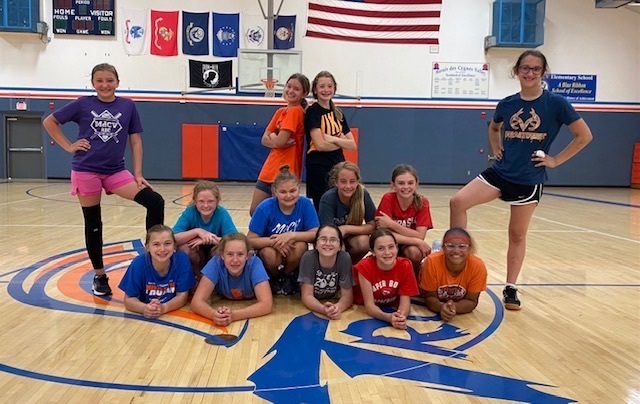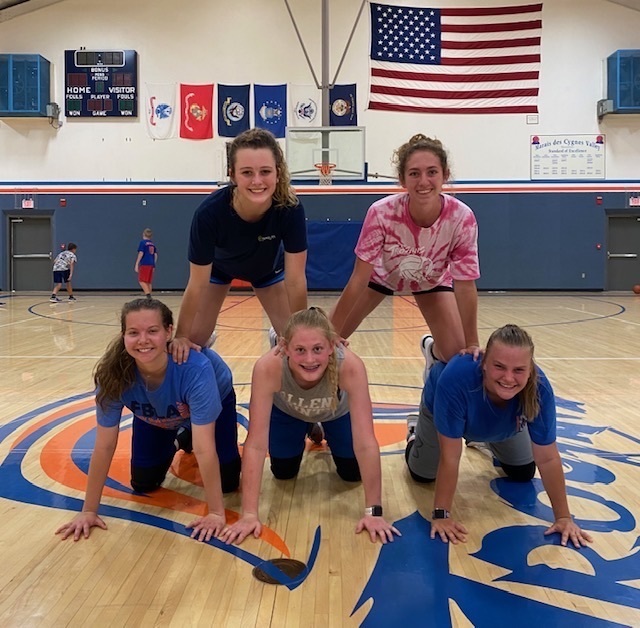 Our Junior High Volleyball Lady Trojans had their camp this week! Big shoutout to camp coach Carly Spicer for leading our girls this week! Great turnout ladies!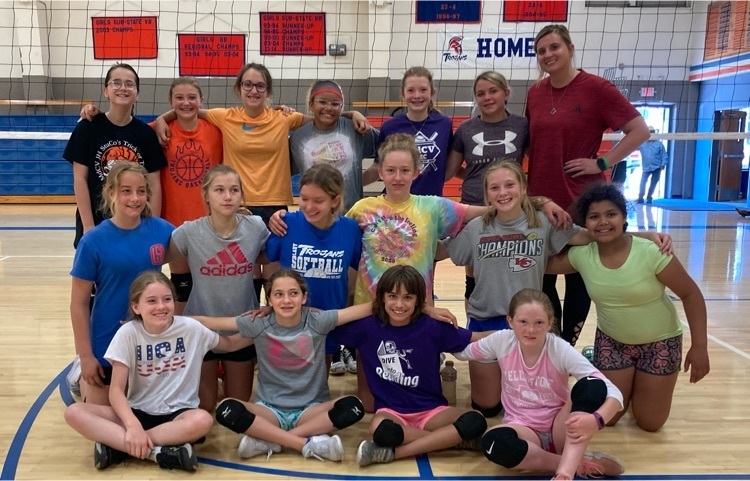 You can still order 2020-2021 yearbooks! Call the elementary office, 785-759-3512, by May 27. Payments may be mailed to the board office, 105 SW Main St, Melvern, Kansas KS 66510.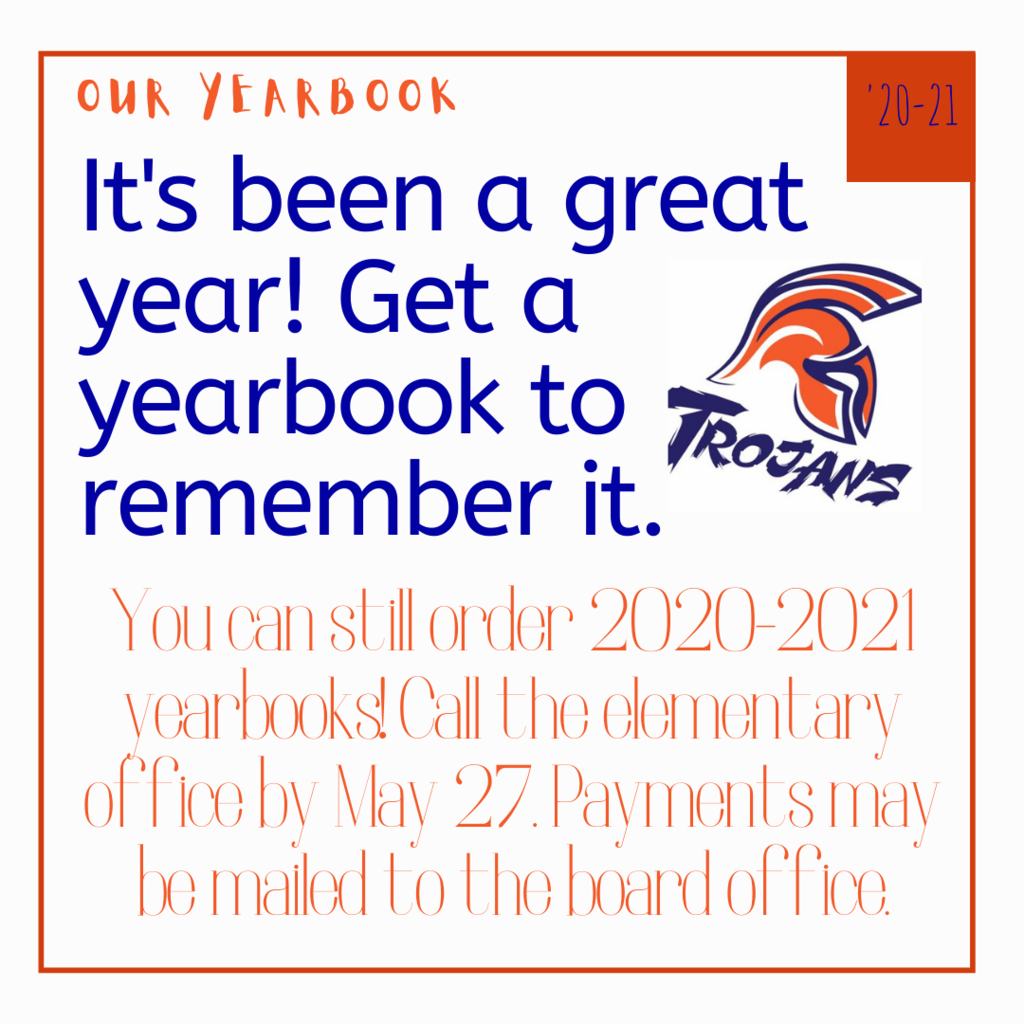 REMINDER: Spring Sports Banquet is next Tuesday! Come celebrate our Spring Sports participants with a catered meal! To attend, please RSVP at:
https://forms.gle/TekWWwDmeSSEC8gr5
Summer Conditioning Parent Meeting to immediately follow the event!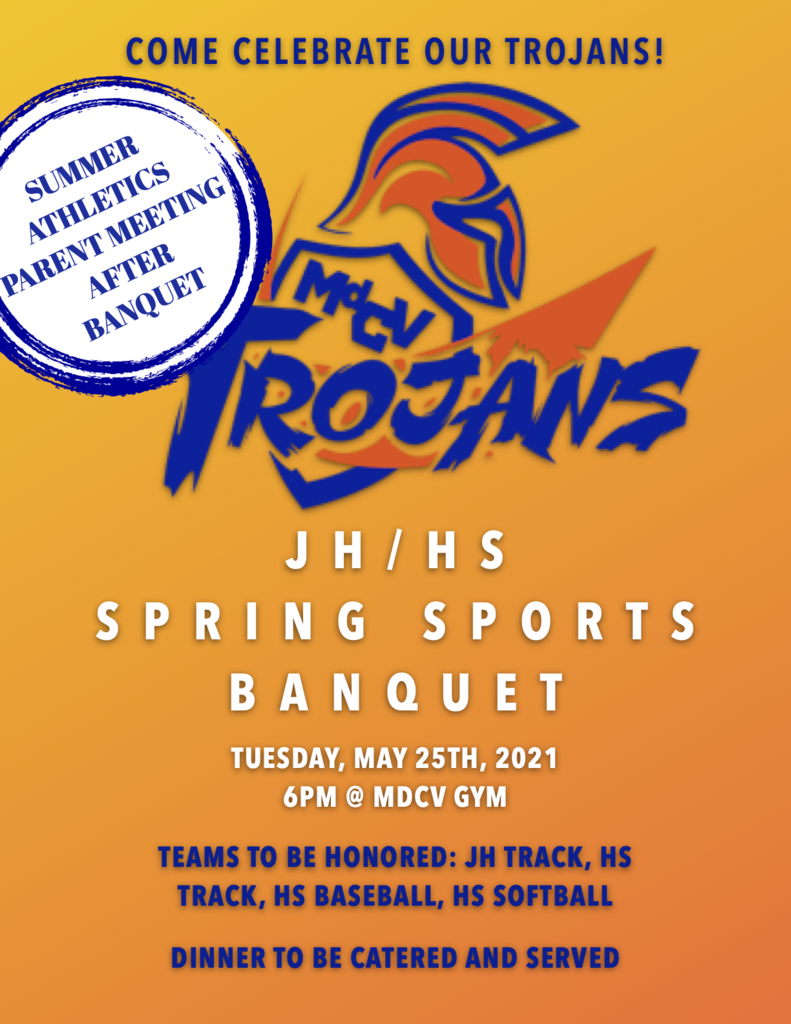 SCHEDULE CHANGE: In anticipation of hazardous weather, the HS Regional Track start time has been moved up from 3pm to 1pm. All other scheduling aspects will remain the same at this time. Good luck Trojans!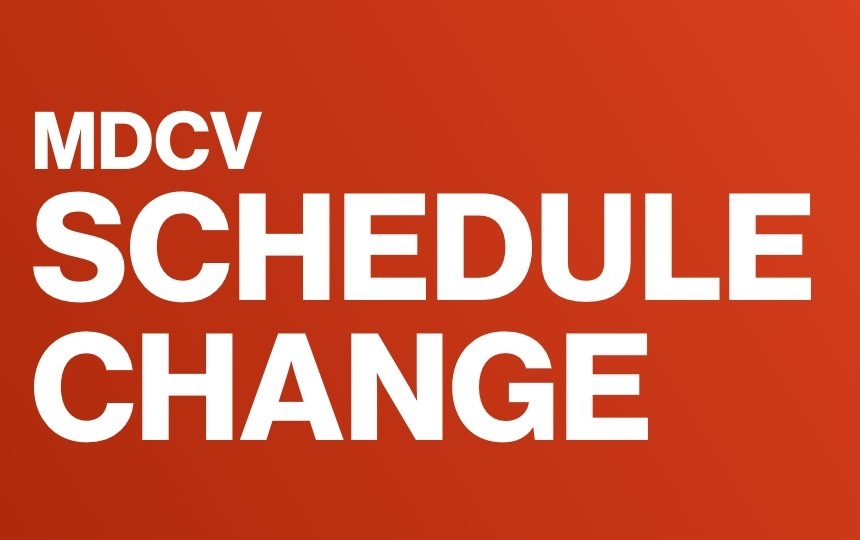 Sorry folks we are running out of daylight at regionals in Ottawa due to long ball games. Boys will play Lyndon at 11:00am tomorrow at the Ottawa University ball fields. If you paid for admission today, you won't be charged tomorrow. We apologize for the inconvenience.

SCHEDULE CHANGE: Due to wet field conditions, tomorrow's HS Regional Softball game has been moved to the Paola HS Softball Complex. The opening round game against Marmaton Valley will now be played at 4:30pm. Be advised that parking may be an issue as the elementary school nearby is being dismissed. Spectators are encouraged to arrive early to avoid congestion. Bleacher seating will be limited, so spectators would be best served to bring lawn chairs.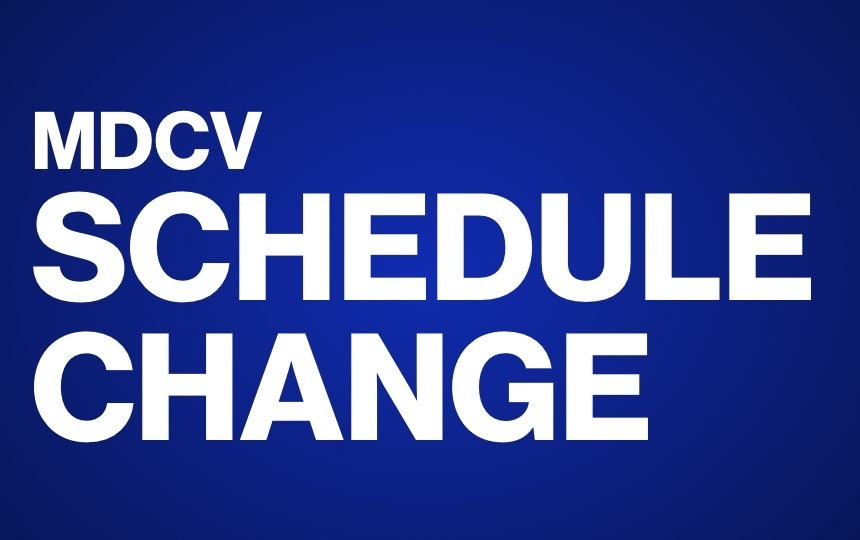 SCHEDULE CHANGE: Due to wet field conditions and the threat of more rainfall, today's HS Regional Baseball games against Lyndon have been moved to the Ottawa University Sports Complex. Additionally, game times have been moved forward at least an hour, setting an approximate 5pm start. However, the full game schedule is now a rolling start, with games beginning 30 minutes after the conclusion of the previously scheduled game. Therefore, the game may start earlier than 5pm. Please plan accordingly!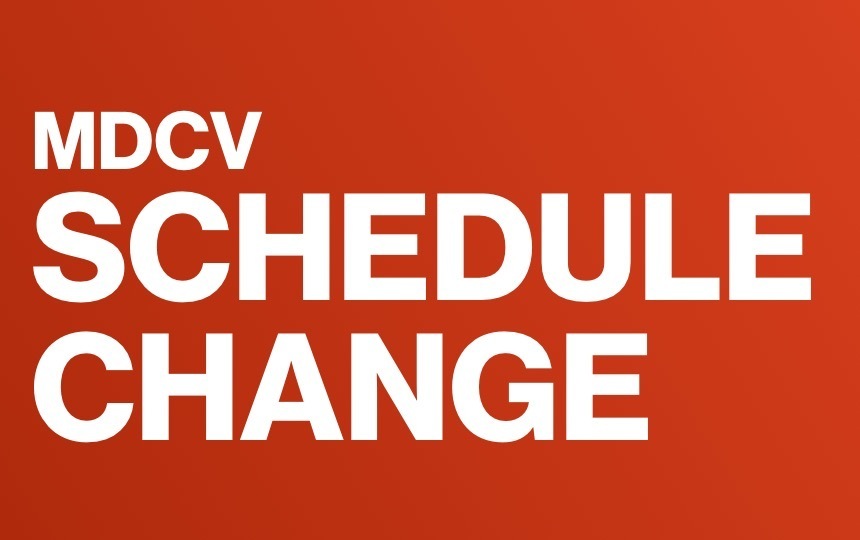 A BIG congratulations to these wonderful ladies upon their retirement from USD 456! Thank you Brenda Snyder, Doris Wolfe, and Barb Roberts for your years of service!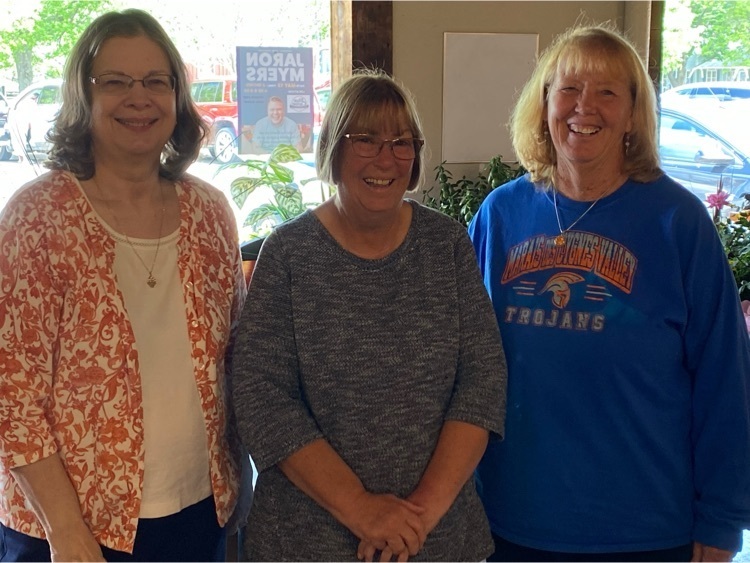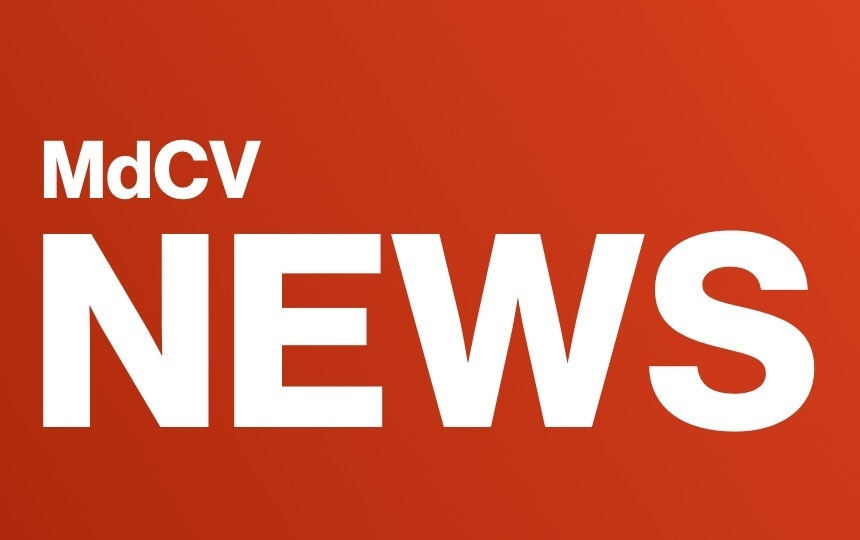 SCHEDULE CHANGE: Due to the field conditions after this morning's rain, today's HS BSB/SB game vs Lebo/Waverly has been cancelled. With Regionals next week, there will not be a makeup game scheduled.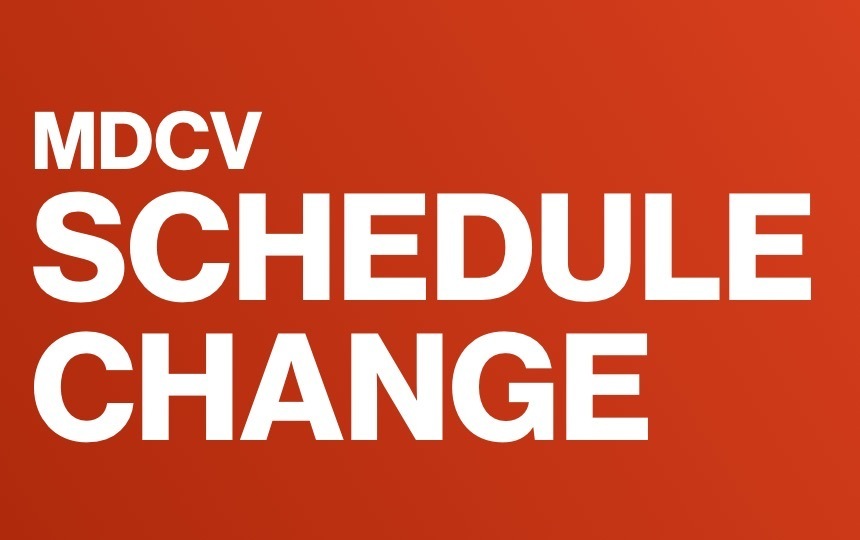 Today is Lunch Hero Day, so we want to be sure and say THANK YOU to our district-wide kitchen staff! We greatly appreciate our MDCV kitchen staff of Helen Alley, Katie Jordan, Karen Allison, Shelly Janssen, and Cindy Stoneking!